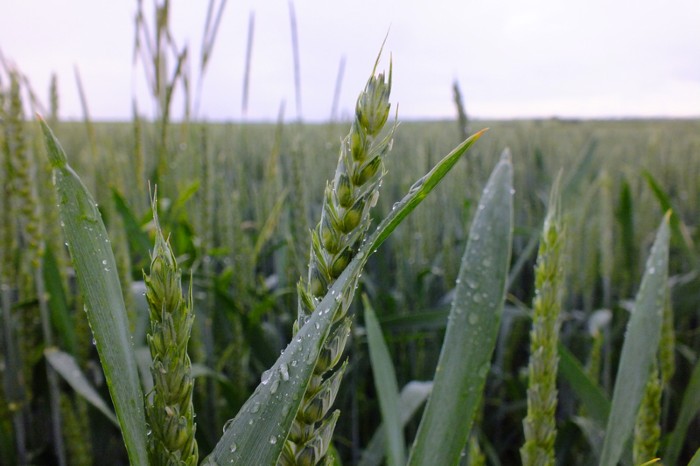 Biophysics
A plant's sneeze spreads disease
Just as the common cold can spread through a cough, plant diseases can spread through pathogen-packed droplets that jump off leaves — a plant's version of a sneeze.
Scientists already knew that wind and splashes of rainwater can move bacteria and other pathogens from leaf to leaf. In a search for other transmission routes, Jonathan Boreyko at Virginia Tech in Blacksburg and his colleagues filmed tiny dewdrops merging on wheat (Triticum aestivum) leaves, which are extremely water repellent. When the drops coalesced, their surface tension was released and converted into kinetic energy, which catapulted the merged droplet as far as 5 millimetres from the leaf.
The researchers found that jumping droplets could disperse spores of Puccinia triticina, a fungus that causes the devastating plant disease leaf rust. As many as 100 fungal spores could be launched from a single leaf every hour. Once hurled into the air by dewdrops, the spores could be transferred to neighbouring plants by just a gentle breeze, the scientists say.