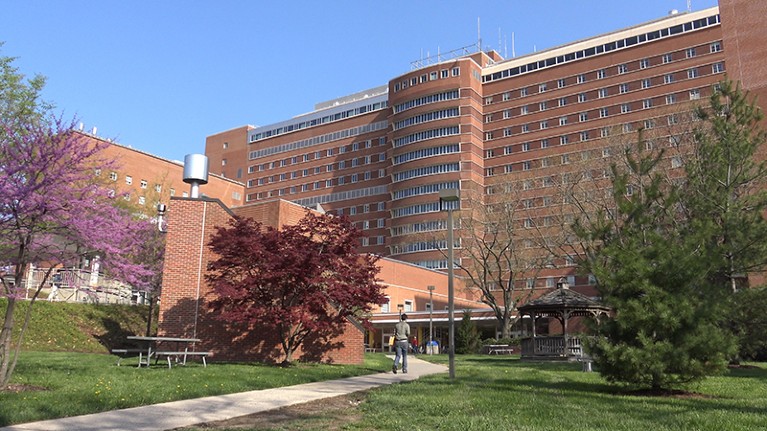 The women came to the podium one by one to recount how they been sexually harassed by their graduate-school advisers, senior scientists or other colleagues. Many said they had left science to escape retaliation and feelings of powerlessness after struggling to find anyone who would believe them.
Francis Collins, director of the US National Institutes of Health (NIH), sat metres away, in the front row. He organized the 16 May meeting at the NIH campus in Bethesda, Maryland, as part of his agency's ongoing effort to revise its policies for addressing sexual harassment by the scientists whose work it funds.
The NIH has come under fire in recent years for moving slowly to address harassment by its grant recipients. Another major government research agency, the National Science Foundation, last year began to require research institutions to notify it when they put a principal investigator (PI) or co-PI of an agency-supported project on leave during a sexual-harassment investigation, or when people in those roles are disciplined. But the NIH requires institutions to report only if a person working on a project it supports has been taken off a grant or fired, and it does not require them to give a reason.
"To the NIH, as long as you continue to fund the harassers, you are part of the problem," said one speaker, Alysha Dicke, to applause.
Some of the women who addressed the meeting said they had quit academia because they were frustrated with the culture. Others left because their former mentors and departments refused to write letters of recommendation for them after they reported that they had been harassed. "There are a lot of people who should be in this room who aren't," said BethAnn McLaughlin, a neuroscientist at Vanderbilt University in Nashville, Tennessee, who has pushed the NIH to reform its sexual-harassment policies.
Slow progress
McLaughlin asked the packed auditorium, which included a number of top NIH officials, to remain silent for 47 seconds — one for each year since the passage of Title IX, the US statute that provides a legal basis for combating sexual harassment in academia. The system that the law sets out to address harassment in education is ineffective, she said, because it allows universities to police themselves. "The NIH is failing us," McLaughlin added.
Sonia Flores, vice-chair of diversity and justice at the University of Colorado Denver and a member of the NIH's working group on sexual harassment, says it is clear that people want action. "The working group will make recommendations that have implementation and teeth," she says, including a timeline for the agency to implement specific reforms. "The NIH has the power of the purse. That's the only way institutions listen."
In February, the NIH announced that — for the first time — it had taken disciplinary action against people found to have committed sexual harassment. The agency replaced 14 PIs on its grants and banned 14 from participating in peer-review panels. It also said that 21 PIs had been disciplined or fired by their employers.
February also marked the first meeting of the NIH's harassment working group. It will present its interim recommendations to Collins in June.
An apology — and relief
At the listening session, NIH principal deputy director Lawrence Tabak apologized to the women who had spoken about their experiences with harassment. "Thank you for holding us accountable," he said. "We can do better, we must do better and we will do better."
"Having an acknowledgment from a big federal institution is a personal relief," says Carly Goldstein, who says that harassment prompted her to leave academia. "I spent three years screaming into the abyss. This is the first time anyone has sent an e-mail or wanted to hear my side or even so much as acknowledged anything I say."
It remains to be seen whether the working group's findings will translate into policy, given the political challenges the NIH may face as it implements reforms, says Juan Pablo Ruiz, a stem-cell biologist at the University of Wisconsin–Madison. But "regardless of whether they decide to make some action or not, they've recognized that this is a movement that's going to continue going forward and they want to be on the right side of history", he says.