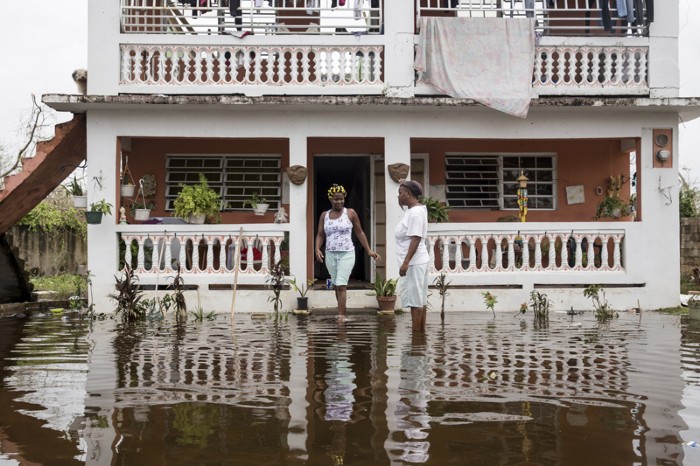 Climate change
Hurricane Maria's catastrophic rains are linked to global warming
Climate change is partly to blame for the heavy rains of Hurricane Maria, which devastated Puerto Rico in 2017.
The storm drenched the island, causing flooding, landslides and, owing to fierce winds, a near-total wipeout of electricity and communications. One location measured more than 1 metre of rainfall in 24 hours.
Data from 35 weather stations show that Maria was the wettest hurricane to hit Puerto Rico since detailed records began in 1956, say David Keellings at the University of Alabama in Tuscaloosa and José Hernández Ayala at Sonoma State University in Rohnert Park, California. Maria's total rainfall was higher than that of every one of the other 128 storms that arrived during that period, including 1998's destructive Hurricane Georges.
The scientists' statistical analysis suggests that, as a result of climate change, extreme rains like those seen during Maria are nearly five times more likely to hit Puerto Rico today than they were in the 1950s. This is because storms become wetter as the atmosphere and ocean warm.