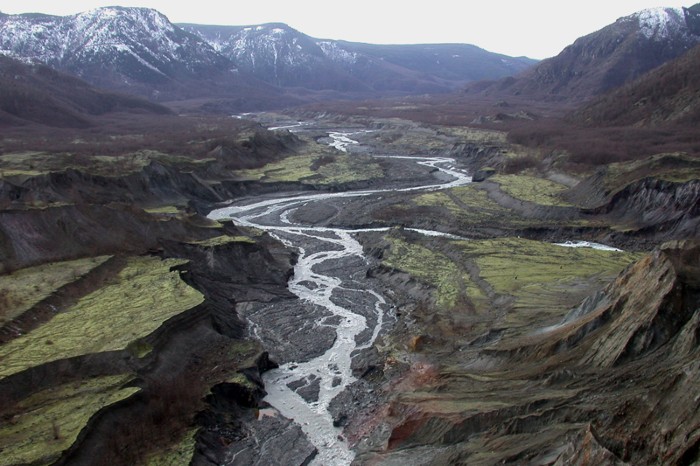 Hydrology
How a river returns to life after a cataclysmic volcanic eruption
The eruption of Mount St Helens in 1980 unleashed an avalanche of debris into a river in Washington. Decades of monitoring now detail the river channel's unexpectedly complex evolution — and hint that abnormally high volumes of sediment will continue to sweep downstream indefinitely.
The eruption buried the North Fork Toutle River valley in 2.5 billion cubic metres of mud and rock. The debris has sent massive amounts of sediment downstream, prompting a sediment-control campaign that included constructing a 600-metre-wide dam across the river.
For the past 39 years, researchers have regularly surveyed the route the river is cutting through the debris, providing a rare look at how a waterway re-establishes itself in a transformed landscape. The data show that the river has scoured and filled its bed, and widened and narrowed its channel, in complex and unexpected ways, says a team led by Jon Major at the US Geological Survey in Vancouver, Washington.
The river's activity hints that authorities will need to manage the system's sediment "for the foreseeable future", the authors write.