Like many medical students, I found the process of working towards a degree draining. I was frustrated with what I felt was a lack of guidance and an excess of pressure. My confidence sank.
In the fourth year of my undergraduate degree, I came across something that would end up helping me hugely: an international mentorship programme, supported by my university, whereby students are matched with professionals working abroad, to get a fresh perspective on how to perform to an international level as a scientist. I applied — and, to my surprise, I was accepted.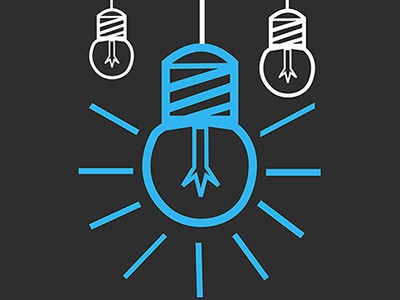 Collection: Mentoring
Facing my first videoconference meeting with my assigned mentor, Alejandro Marín-Menéndez, a postdoctoral fellow at the Wellcome Sanger Institute near Cambridge, UK, I felt anxious and intimidated. I could not fathom why someone with his experience wanted to spare his time to help me out, and I was worried about being judged for what I considered a sub-par performance in my degree so far. But once we got talking, he never lost interest in my career, nor was he judgemental about what I had and had not achieved.
Set clear targets
My mentorship programme had a defined structure. First, we completed a thorough analysis of my weaknesses and strengths; spoke about my ambitions; and drafted a plan outlining clear and achievable objectives that my mentor agreed were crucial for me. Among these were:
■ To improve my CV and make me aware of the adjustments needed depending on the position I am applying for;
■ To write a compelling covering letter and personal statement;
■ Because pursuing a PhD will be the next step in my career, to start applying for relevant fellowships so as to gain more experience in my preferred fields;
■ To improve my comprehension skills by discussing scientific articles;
■ To explore and discover alternative career pathways — I'm not convinced about becoming a general practitioner after completing my degree;
■ To boost my confidence and practise my communication skills. For this, we agreed to arrange mock interviews with some of his colleagues.
We both committed to achieving these goals. Then we arranged to meet every three weeks over the academic year.
Alejandro suggested keeping records of our meetings, and this proved central to my development — after each conversation, I recorded an action list for the next meeting and so, over time, I could clearly see my progress.
Accentuate the positive
This tactic was especially helpful when it came to dealing with rejection from internship programmes. Instead of thinking "what's wrong with me?", I could read my journal and see the progress I had made in other areas. I could point to improved skills such as my written and oral communication, my method of interaction during interviews, and my ability to efficiently set targets and work towards goals.
Not only was this effective in helping me not to take rejections personally, but also, halfway through the year, I managed to secure some seed funding for an idea I was working on in collaboration with two other students. I realized I had already surpassed many of my proposed goals, and that it was only a matter of time and practice before I achieved my remaining objectives.
As for the mock interviews, the experience and the feedback I obtained from them saved me from committing some major blunders a few weeks later at an important interview for a consultancy firm. That got me to the next part of the selection process.
My mentor's main achievement, however, was helping me to realise that I was the one who had to overcome my fears and see things from a wider perspective. He could push me as much as he was able to, but it was up to me to make improvements and take control of my development.
In my opinion, then, the secret to a good mentor–mentee relationship is, first, a supportive and encouraging mentor, and a proactive and determined mentee; but also a structured approach that ensures they're able to work well together.