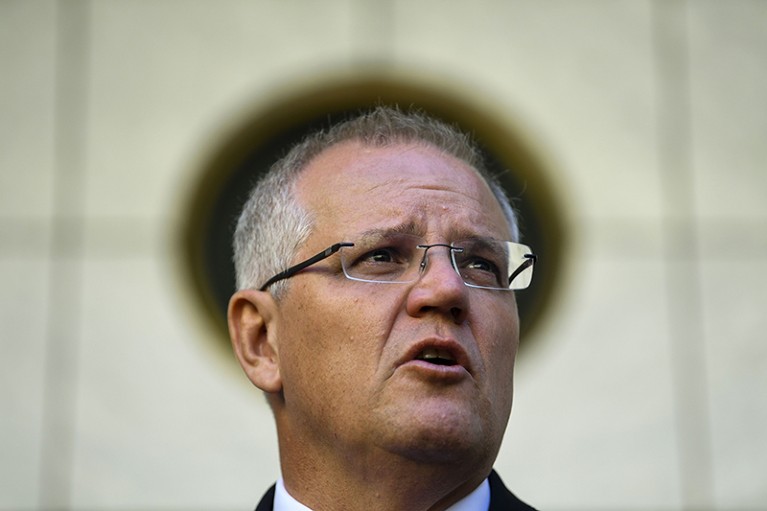 An Australian government plan to spend Aus$3.5 billion to reduce the country's green-house gas emissions has been criticized by scientists because it will not help the nation meet its Paris climate commitments.
The centrepiece of the Climate Solutions Package, announced by Prime Minister Scott Morrison on 25 February, includes an Aus$2-billion (US$1.4-billion) Climate Solutions Fund, which will pay industry and farmers to voluntarily reduce carbon emissions from 2020 to 2030.
At the 2015 Paris climate talks, Australia agreed to reduce its greenhouse-gas emissions by between 26% and 28% from 2005 levels by 2030. The government says its effort to curb emissions is one of the strongest in the G20 group of countries. However, a United Nations report released last November, before the policy announcement, found that Australia was one of several G20 nations not on track to meet its 2030 emissions-reduction targets.
Scientists say the new policy proposal is a minimal effort that will do nothing to transition Australia away from using coal-fired power stations and natural gas, and towards renewable energy, which is necessary to reduce emissions and meet its targets. "We need a suite of policies that incentivize progressive and rapid retirement of the ageing coal fleet, which is already showing its unreliability," physicist and energy researcher Ariel Liebman, deputy director of the Monash Energy Materials and Systems Institute in Melbourne, said in a statement.
The fund would extend a previous policy, called the Emissions Reduction Fund, which was set up with Aus$2.55 billion in 2014 by then-prime minister Tony Abbott. The policy was criticized for failing to target the biggest polluters and for a lack of transparency. Furthermore, reductions in emissions as a result of the fund were possibly negated by increased greenhouse-gas emissions allowances granted to industrial sites.
"They have chosen to extend and expand one of Australia's most questionable climate policies to date," energy researcher Iain MacGill from UNSW Sydney said in a statement.
Australia's conservative government has abandoned several emissions-reduction policies in the past six years. Last August, soon after Morrison became leader, he dropped a policy of previous prime minister Malcolm Turnbull that would have required electricity companies to meet emissions targets. The country is set for a national election this year.