For Nobel-prizewinning geneticist Paul Nurse, the gloves are off. Brexit is one month away, and Nurse — director of London's Francis Crick Institute — says that the United Kingdom is headed for catastrophe.
Scientists and research leaders, including Nurse, have broadly and consistently said that Brexit will be a disaster for UK research. Even more feared is a 'no deal' scenario, which looms ever closer because the UK Parliament has yet to make an agreement on the terms on which it will leave the European Union. A deal would allow the United Kingdom to enter a transition period in which many elements of the UK–EU relationship — including valuable EU science funding — would remain largely the same until 2021.
But unless the Brexit deadline is extended, the country will crash out of the bloc without a deal on 29 March — immediately affecting trade, immigration and funding streams.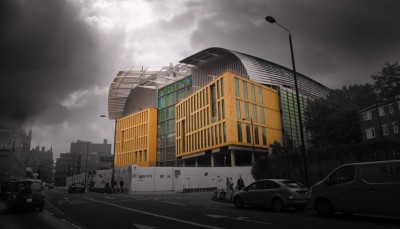 Europe's superlab: Sir Paul's cathedral
Under a no-deal scenario, EU research funding to Britain would cease overnight. And although the UK government has guaranteed that it would replace the money for existing EU grants and successful bids submitted before 2021, details about how this would work are lacking — worrying researchers.
Another major no-deal concern is that after 29 March, UK scientists would no longer be able to host new grants from the European Research Council (ERC), which gives out prestigious, investigator-driven awards (UK institutions hosted 22% of all ERC grants in the decade to 2016). The government says it is working to find "appropriate measures" to put in place if this happens — which could include a UK-based equivalent of the ERC — but has released no further details.
Amid the crisis, Nurse, who is also the former head of the Royal Society in London, spoke to Nature about the long and short-term risks of Brexit for science, his faith in the sense of the British people and the "shambles" of UK politics.
How confident are you in the UK government's ability to implement the research-funding guarantee?
The statements that we hear are relatively reassuring. But the problem is that it's such a shambles that it's difficult to be fully confident and trust what's being said. The science ministers have probably tried their best, but, frankly, it's out of their control as well. I worry that if Brexit happens, then science won't have the influence and profile it will need to be protected, and that we may fall off the end of the agenda.
When does it become unacceptable that scientists don't know what's going to happen on 30 March?
The short answer is that it's unacceptable now. We are in a time of utter chaos. Let's be blunt — there's a complete failure of political leadership in this country, both on the left and on the right. Leaders have sleepwalked the nation into what I think is a big disaster for science. So I have no hesitation in saying that it's unacceptable now.
But it's understandable that we will fall off the agenda because the government has got immense problems to tackle — when the 'Brexiteers' [politicians in favour of Brexit] came out and said it's all going to be simple, they simply hadn't got a clue. So it will continue because it's just so chaotic.
In a no-deal situation, the UK government might create its own version of the ERC. What are your thoughts?
A problem I think colleagues worry about is will an ERC replacement be as open-ended in the way the money is allocated as the ERC? The ERC supports quality, investigator-led research, wherever it may be. The question is: will the UK government be as open, or will they, as governments have a tendency to do, meddle and support their particular pet initiatives?
Allocating money to particular areas is important, but it's only one end of the science spectrum, and one which always relies on discovery research. If I talk to the UK Research Councils [which disburse UK government grants] they say the government understands this issue and won't do that. If you're asking am I fully confident, I have to say that I have my doubts.
If the United Kingdom were to start an ERC-like scheme, how should it work?
Ideally, the United Kingdom will, in the future, participate fully in the EU's major science-funding programmes, allowing continued access to the ERC. If not, as long as a UK equivalent was properly managed, my own view is that it would be right to put this under the umbrella of UK Research and Innovation [the country's central research funder].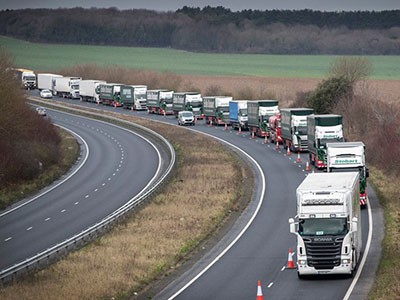 How UK scientists are preparing for a chaotic no-deal Brexit
Some people want it separated, but I think that is a mistake. ERC grants have real prestige in the world because they're seen as being Europe-wide, whereas an 'ERC' in the UK would reflect only UK-wide competition. So we'd have to work hard to try to up its prestige so they're matched. I think the ERC is operating pretty well and there's no reason for me to think that we would do better here.
From 2021, the United Kingdom might be able to take part in some parts of the next EU science-funding scheme, Horizon Europe, even as a non-member. Do you foresee any long-term risks?
Currently, the United Kingdom gets back from the EU science budget between £500 million (US$666 million) and £1 billion a year more than we put in. Beyond any Brexit transition period, there is absolutely no guarantee from the Treasury that they will replace that funding.
That means that UK research will lose up to £1 billion a year after Brexit. Over the past year, I've repeatedly asked ministers: 'Where is that money coming from'? They have no answer, so the United Kingdom is almost guaranteed to lose that money. In the long term, the government needs to find another billion and that has to come from another department's budget.
More than one-quarter of the Crick's lab technicians are from continental Europe. What are some of your concerns about Brexit's affect on immigration?
These skilled technicians come here freely and contribute greatly to the United Kingdom's scientific endeavour and economy. Unfortunately, the government has made it clear that these continental Europeans will end up being subject to the existing, inadequate visa system.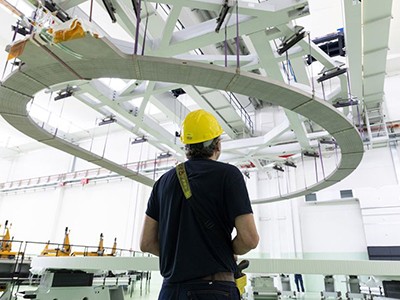 Brexit is already damaging European science
The conditions of the visas are such that the Crick will have difficulties hiring anyone who earns less than £30,000 a year, which is damaging. The government doesn't seem to understand this and they have to sort it out. None of this is good for UK science and what isn't good for UK science isn't good for the United Kingdom.
Many people want a second referendum on Brexit. Do you think scientists will push for this in the coming weeks?
The scientific community, top to bottom, is overwhelmingly against Brexit. We did a survey here a few months ago and around 97% thought that Brexit was a negative outcome. I have this naive faith that normally the British are not this stupid. Gradually, Parliament is waking up to the fact that it is sleepwalking into disaster. I'm hoping over the next 30 days that Parliament will realize the need to call for an extension, so we can have more time to talk about it.
And in my view, ultimately, we do need a second referendum because the first referendum was so strongly informed by misunderstanding and even mistruths of a gargantuan type. This is a madness that normally the British find a way through, so let's hope that we do.