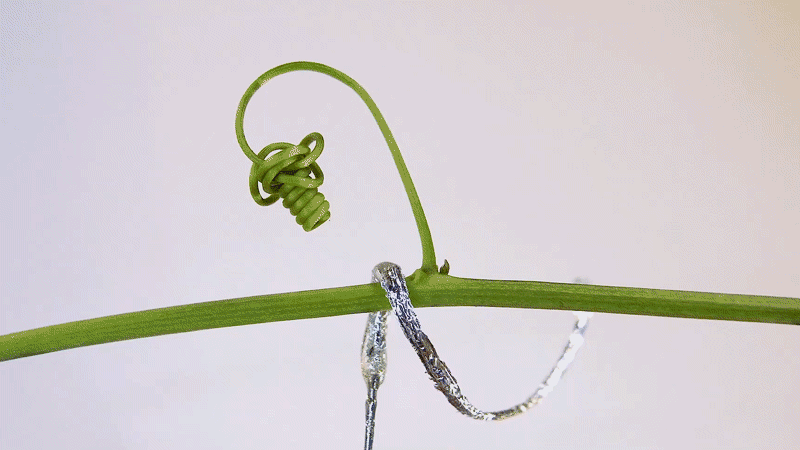 Technology
A robotic vine that can coil itself around the real thing
A slender, vine-like robotic arm snakes around objects using technology based on osmosis.
Some plants anchor themselves by twining tendrils around neighbouring structures. Control of these tendrils is achieved, in part, through osmosis: the plant changes the concentration of particles in and around the tendril cells, causing water to flow across the cells' permeable walls. As a result, the cells swell or shrivel.
Indrek Must, Edoardo Sinibaldi and Barbara Mazzolai at the Italian Institute of Technology in Pontedera designed an artificial tendril consisting of a coiled plastic tube. The tube contains a porous section, which functions as a permeable membrane, and is filled with electrolyte-laden fluid. When voltage is applied, electrodes at the tendril's base attract and concentrate the fluid's ions, forcing water into the tendril and causing it to extend. When the voltage is removed, the tendril contracts and can wrap itself around a flower's stem nearly one and a half times in 25 minutes.
The principle could be incorporated into the arms of 'soft robots' to help them handle fragile objects, the authors write.