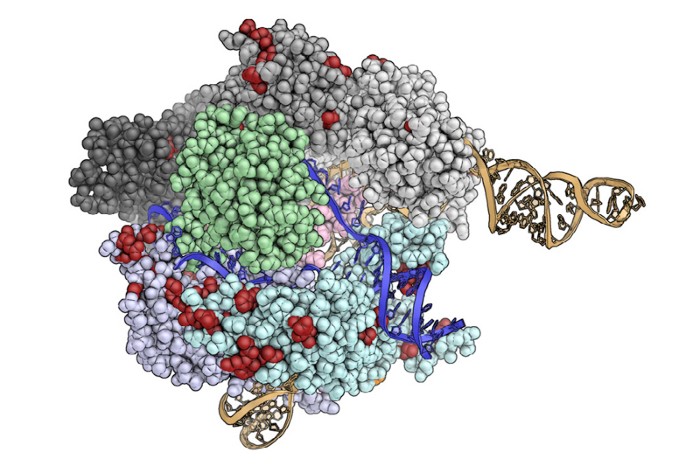 Molecular biology
CRISPR adapted to respond to infected cells
A bacterial enzyme that researchers often use to modify other organisms' genomes can also be harnessed to tackle invaders.
The Cas9 enzyme naturally cuts DNA at targeted sites, guided by short 'CRISPR' sequences. David Savage at the University of California, Berkeley, and his colleagues added a trigger that allows proteases — enzymes that chew up proteins — to activate Cas9.
The team used a linker to join the two ends of the Cas9 protein together in such a way that the protein's activity was locked. The resulting enzyme couldn't function unless a protease cleaved the linker.
The researchers inserted the circularized Cas9 into cultured human cells and expressed a protease made by flaviviruses, a genus that includes the Zika and dengue viruses. The protease activated the Cas9 enzyme, which the researchers had programmed to cut a specific repetitive DNA sequence in the genome, causing the cells to die. The approach could be used to create other Cas9 variants, the authors say.