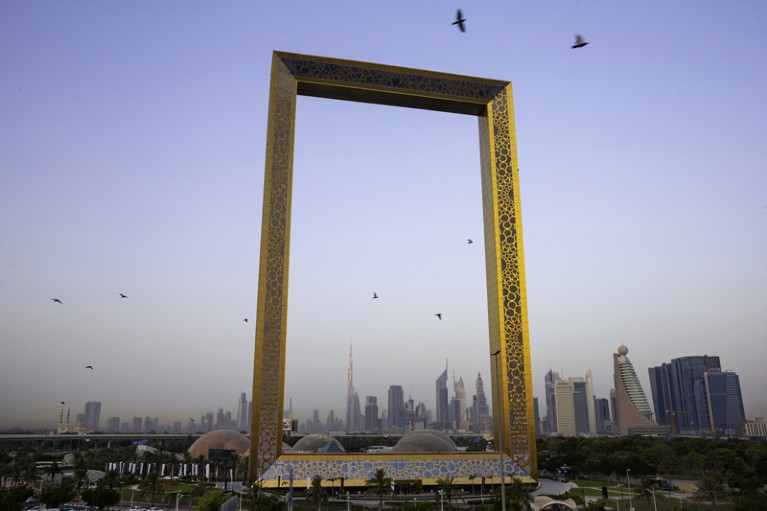 Several western universities are protesting against the life imprisonment of a UK PhD student in the United Arab Emirates (UAE) on charges of spying.
Matthew Hedges, who specializes in Middle Eastern affairs and security and defence policies at Durham University, UK, was arrested on 5 May at Dubai airport after a two-week research stint in the country, and was sentenced on 21 November.
Hedges denies the charges, and says his visit was fieldwork for his thesis. He has one month to appeal against the verdict.
"There has been no information given on what basis Matt was handed this sentence and no reason to believe that Matt was conducting anything other than legitimate academic research," said Durham University in a statement updated on 23 November.
"Matt's thesis is nearing completion and was carried out in full accordance with Durham University's research and ethics procedures," said a further joint statement from Durham and the University of Exeter on the same date. Hedges is originally from Exeter. "Both Universities are deeply shocked and distressed by the life sentence given to Matt Hedges," said the statement.
There are still hopes that Hedges will be freed, after UK foreign secretary Jeremy Hunt threatened the UAE with "serious diplomatic consequences" following the conviction.
On 23 November, Sulaiman Hamid Almazroui, the UAE's ambassador to the United Kingdom, said that his government was considering a request for clemency from Hedges' family, and hoped that an "amicable solution" could be found. But he said that the UAE has "compelling evidence" against Hedges.
"We are encouraged to hear that the UAE is considering Matt's family's request for clemency," says Stuart Corbridge, vice-chancellor of Durham University. "We continue to call for Matt's immediate release from detention and we remain committed to doing all that we can to get him home."
Calls for his release have spread to other universities, too.
Members of the UK University and College Union at the University of Birmingham voted on 22 November to support a motion to refuse to collaborate with the university's Dubai campus to protest against Hedges' sentencing.
And more than 150 academics at New York University, which has a campus in the UAE, wrote to university president Andrew Hamilton on 22 November, expressing their shock and concern.
"It is essential for NYU to condemn this flagrant violation of academic freedom in a country where NYU operates a portal campus supported by UAE government financing," they wrote.
A spokesperson for the University of Manchester, one of several UK universities whose scientists collaborate on research papers with UAE-based scientists, said: "We are in the process of assessing the level of risk for academic travel to all Gulf Cooperation Countries in light of the issues highlighted by this case, and will be reviewing risk assessments for staff who are either in-country or are due to travel."