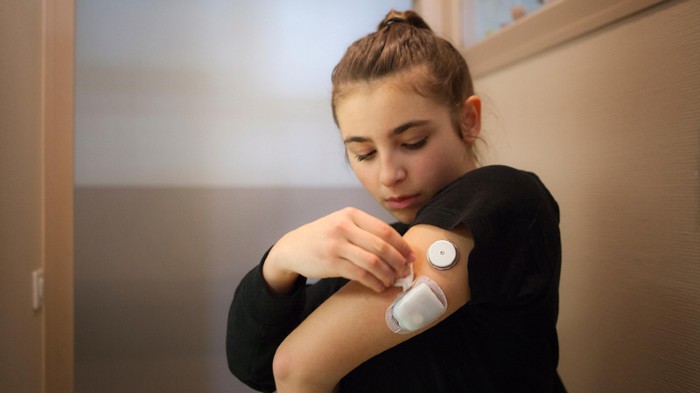 Chemistry
Molecular net fishes sugar from blood
A synthetic molecule can snatch a medically important sugar from blood, and might lead to new developments in diabetes therapy.
Many researchers have tried to build molecular receptors that can link to sugars, especially glucose, and extract these sugars from blood. But certain components of a glucose molecule are highly attractive to water. As a result, synthetic receptors in the blood often lose a tug-of-war against water molecules over a bit of glucose.
To win the battle, Anthony Davis at the University of Bristol, UK, and his colleagues synthesized a receptor that mimics sugar-scavenging proteins found in the body. The researchers added chemical groups to the receptor that made it more attractive to glucose and enabled it to grip sugars more tightly than other designs do.
The team's version is nearly 100 times more attractive to glucose in water — and only slightly less than this in blood — than are previous versions of such receptors. The receptor captured glucose and similar sugars without grabbing unintended molecules, an efficacy that could make the design useful for applications such as blood-glucose monitors.