Hello Nature readers, welcome to your essential daily briefing. You can also sign up to get it free in your inbox.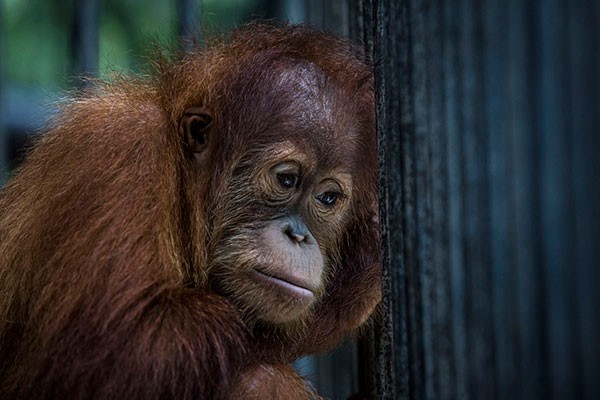 Mammal, bird, fish and reptile populations have fallen on average by 60% since 1970, finds a World Wildlife Fund (WWF) report involving 59 scientists from around the world. "If there was a 60% decline in the human population, that would be equivalent to emptying North America, South America, Africa, Europe, China and Oceania. That is the scale of what we have done," says Mike Barrett, executive director of science and conservation at the WWF.
Runaway human consumption is to blame: the biggest cause of wildlife loss is the annihilation of natural habitats, much of it to create farmland to feed humans and livestock, followed by killing for food. The WWF is calling on world leaders to strike a global deal at the United Nations' Convention on Biological Diversity in 2020, similar to the Paris agreement on climate change, to limit and reverse the destruction. "This is far more than just being about losing the wonders of nature, desperately sad though that is," says Barrett. "This is actually now jeopardising the future of people. Nature is not a 'nice to have' — it is our life-support system."
Read more: Nature digs deep into the last WWF Living Planet Report in 2016
Reference: WWF Living Planet Report & Nature Sustainability paper
Australian universities and researchers have condemned the actions of a government minister who vetoed projects that had been selected for funding by expert panels. In June 2018 and November 2017, Simon Birmingham, the then-minister for education, used his ministerial powers to stop funding for 11 humanities-research projects, worth a combined AUS$4.2 million (US$3 million), against the recommendations of independent peer-review panels. "I am confident that in each and every case rejected, the vast majority of Australian taxpayers would believe the millions of dollars involved were better redirected to other research projects," says Birmingham.
A technique called 3D electron diffraction, which has long been used by inorganic chemists and material scientists, is set to revamp organic chemistry. Conventional X-ray crystallography requires scientists to laboriously grow large crystals for analysis. By swapping the X-rays with electron beams, scientists can cut the time that it takes to reveal the structure of small organic molecules, such as those used in drugs, from weeks to minutes.
References: Angewandte Chemie paper & ChemRxiv preprint
One of the highest climate observatories in the world could be back in action by early next year. Managers of the Nepal Climate Observatory-Pyramid station say they are close to reaching an agreement with the Italian National Research Council, which cancelled the station's funding in 2014 because of how its budgets were managed. The station is a vital link in the global network of atmospheric-monitoring stations run by the United Nations World Meteorological Organization.
FEATURES & OPINION
The burgeoning science of mood forecasting aims to track and perhaps even predict emotional low points. Several research projects report that they can predict the onset of conditions such as depression or suicidal thoughts using data collected from wearable sensors and smartphone apps — and up to a week in advance. The thorny question is what to do with that information. "Do we send an ambulance? Contact their doctor? Do nothing?" wonders psychologist Matthew Nock. "The ethics of this are extremely challenging."
"These days, I feel as though I live my life from one visa application to another," writes Ugandan science-policy analyst Connie Nshemereirwe. She argues that if we want a diverse, equitable and inclusive research community, academics from the global south must be able to meet freely. Nshemereirwe and colleagues are conceptualizing a "global passport for scholars", and asks that you email her your visa tribulations to press the case.
Quirks of Nature