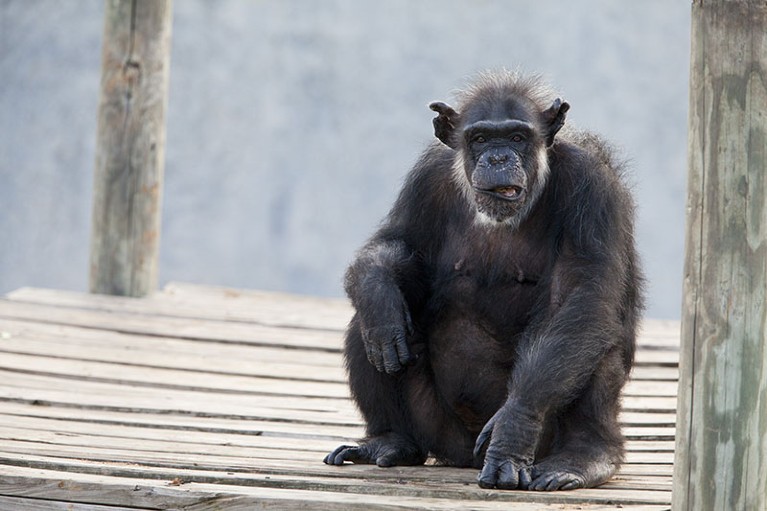 Elderly and sick chimpanzees owned by the US National Institutes of Health (NIH) might spend their retirement at research facilities instead of a federal sanctuary if they are too frail to relocate, the agency said on 18 October.
NIH director Francis Collins says that the agency will develop guidelines to determine whether chimpanzees at facilities owned or supported by the NIH are well enough to move. The criteria will include assessments of each animal's health, behaviour and social and environmental needs.
If a research facility and the federal sanctuary — called Chimp Haven, located in Keithville, Louisiana — cannot agree on whether an animal should be relocated, Collins says, the agency will have a panel of independent veterinarians inform the final decision.
The NIH announced in 2015 that it was retiring all of its chimpanzees from active research and moving them to Chimp Haven. The relocation process has been slowed by logistical problems, a lack of space at Chimp Haven and debate over the fate of animals who are frail or who will suffer if separated from their social groups.
According to the NIH, 375 of the agency's chimpanzees have been relocated to the sanctuary since 2005, and 180 chimpanzees still live in research facilities.