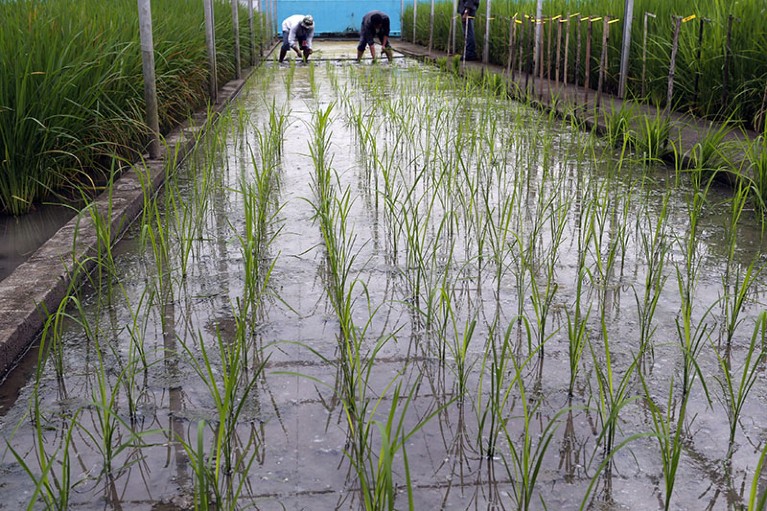 A major global repository of rice biodiversity has secured permanent funding.
The International Rice Research Institute (IRRI) gene bank, based in Los Baños, the Philippines, harbours some 136,000 varieties of rice and its wild relatives — resources that scientists can study and that breeders can use to develop new kinds of rice.
On 12 October, the Crop Trust, a non-governmental organization based in Bonn, Germany that supports food security and crop diversity, announced funding of US$1.4 million a year "in perpetuity" to support the rice gene bank.
"This is fantastic news for the future of rice research," said Matthew Morell, director-general of IRRI in a press release. "The Crop Trust funding enables IRRI to focus on using its large and diverse rice collection to benefit the world."
Rice is a staple food for almost half the world's population, and new varieties could help to maintain crop production in the face of increased drought, flooding and other manifestations of global climate change.
"Today's announcement validates 20 years of work and 50 years of thinking on how the international community can safeguard crops used for food and agriculture," said Marie Haga, executive director of the Crop Trust, in a press release. "We hope IRRI will be the first of several globally significant gene banks to receive permanent financial support from the Crop Trust."