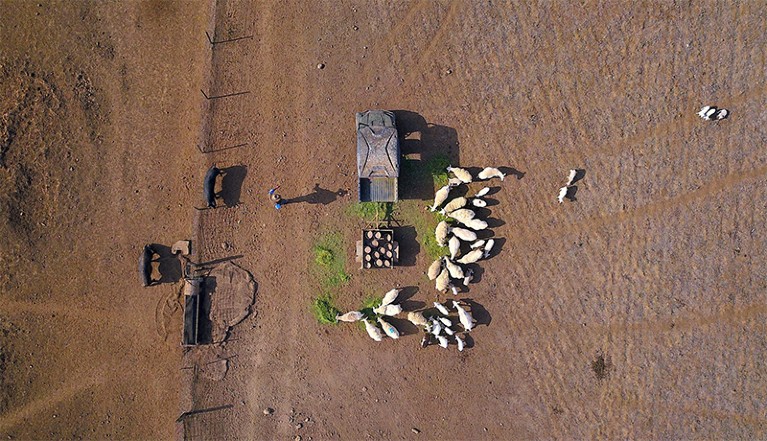 Australia's new prime minister has abandoned the country's policy for cutting greenhouse-gas emissions. Climate scientists say the move means the government has effectively dropped its commitment to the 2015 Paris climate agreement.
"They've walked away from Paris without saying it, hoping no one would notice," says Lesley Hughes, a climate-change scientist at Macquarie University in Sydney. Without a policy to cut carbon dioxide pollution, the government is dropping its international commitment by default, she says.
Australia now becomes the second advanced economy after the United States to drop emissions-reduction policies since the 2015 Paris climate conference. President Donald Trump signed an executive order to start removing climate regulations in March 2017 and pulled the US out of the Paris agreement in June 2017.
Australia's effective abandonment of Paris can be traced back to late August, when the ruling conservative Liberal Party abruptly replaced former leader Malcolm Turnbull with Prime Minister Scott Morrison. The leadership change came after some party members objected to a policy that would have required electricity companies to meet emissions targets. Morrison subsequently said that he was abandoning the policy, called the National Energy Guarantee (NEG), and would instead focus on reducing the cost of energy for the public.
The NEG is the fourth national climate policy rejected by Australia's conservative government since it was elected in 2013, and comes as large parts of country feel the effects of global warming — a crippling drought grips the eastern states and dozens of bushfires have erupted unseasonably early in those regions.
Some government members have even suggested that the country should join the Trump administration in officially withdrawing from the Paris agreement. Morrison has rejected this idea. He says Australia is on track to meet the target it announced before the Paris conference: to cut emissions by 26–28% below 2005 levels by 2030.
But there is little evidence to suggest the government will be able to meet this target without new policies. In August, government advisers said it was unlikely that the electricity sector, responsible for one-third of Australia's emissions, would reduce its emissions by 26% unless a policy was introduced to drive cleaner energy generation over the next decade.
National emissions have risen each year since 2014, when the government repealed laws requiring big industrial emitters to pay for their emissions. There are also no significant policies to reduce the other major sources of pollution, such as transport, agriculture, heavy industry and mining, which together generate nearly two-thirds of Australia's carbon emissions.
Although the NEG was a modest policy, proposed after several more effective schemes failed to win political support, it had the potential to win the backing of the centre-left opposition Labor Party, says John Church, a specialist in sea-level rise at the Climate Change Research Centre (CCRC) at the University of New South Wales in Sydney. That would have enabled the policy to pass through parliament and into law. The policy also had the support of the business community, which has been calling for climate and energy strategies that encourage investment in new and cleaner power plants, he says. "Walking away from it was a disaster."
Sarah Perkins-Kirkpatrick, an authority on heatwaves, also at the CCRC, says government motivation to do something about climate change seems to have disappeared altogether. When she briefed senior officials on the latest climate-change science in August, she left the meeting feeling optimistic that more policies were coming. "People were trying to get things done, but now that's not the case at all," she says. "I'm extremely frustrated."
Public concern
The decision to drop the policy also goes against the public's support for action on climate change, says Hughes. A poll of 1,756 people, published on 12 September by research and advocacy organization the Australia Institute, found that 73% of respondents were concerned about climate change and 68% wanted domestic climate targets in line with the country's Paris commitment.
But Australia's lack of climate policy could be short-lived. A national election is due by May 2019, and recent polls suggest that the Labor Party, led by former union boss Bill Shorten, is favoured to win. Labor says it would set a new emissions target of a 45% cut by 2030, although it has not revealed how it would reach the target. In the meantime, some states have mandated ambitious renewable-energy targets, and business leaders say investment in clean energy is increasing because it is now the cheapest option.