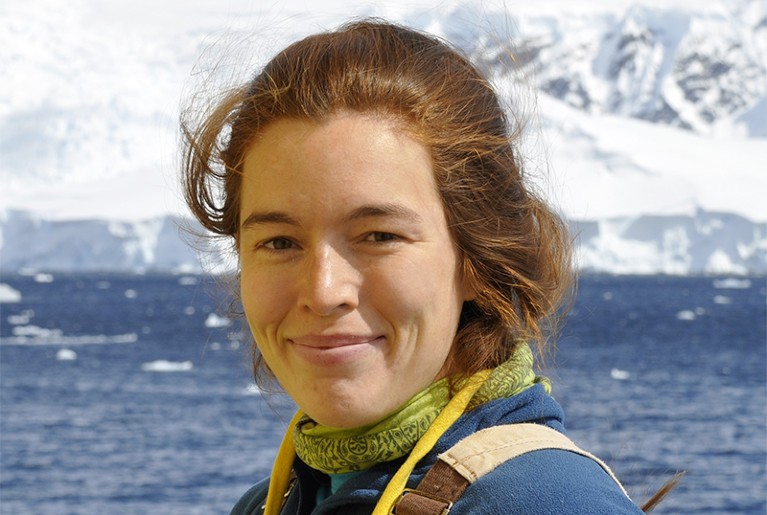 Harriet Alexander is a postdoctoral fellow in oceanography bioinformatics at the University of California, Davis. In January, she travelled to McMurdo Station in Antarctica to take part in this year's Antarctic Biology Training Program, a month-long course sponsored by the US National Science Foundation. When bad weather delayed her flight home, she was able to host a workshop for the non-profit training organization Software Carpentry, its first in Antarctica.
What is Software Carpentry?
Software Carpentry is one branch of The Carpentries, a project based in San Francisco, California, that trains researchers in data science and software. For US$2,500, plus travel and accommodation, volunteer instructors present a 2-day workshop at your location, on topics such as the command line, programming, and how to work with data. Lessons can be tailored to specific fields, and are constantly being improved in line with best practices.
I have led two workshops, and I really love the format. That sort of intensive, full-day immersion in the technology, with lots of hands-on material, is a really great model.
How did the workshop go?
We had about 20 students. The first day, I taught the Unix command-line introduction and it went really well. The second day was Python, which we typically teach by introducing some packages using the Conda packaging system. Anaconda is about 300 megabytes. That doesn't sound like much — but when you're in Antarctica, where the Internet is very slow, it's huge. I ended up downloading Miniconda, a stripped-down version of 35 megabytes, and it took me probably 2.5 days. But I forgot that Miniconda has to download other stuff, so there was no way it was going to work.
Bottom line: if you're going to be teaching somewhere remote, download what you need before you get there.
How was Antarctica?
It's a completely different world — very stark, yet absolutely gorgeous. McMurdo is like a mining town plopped down in the middle of this barren ice. So it's like moving to a small town for a month and living in a dorm. It was a wonderful experience.