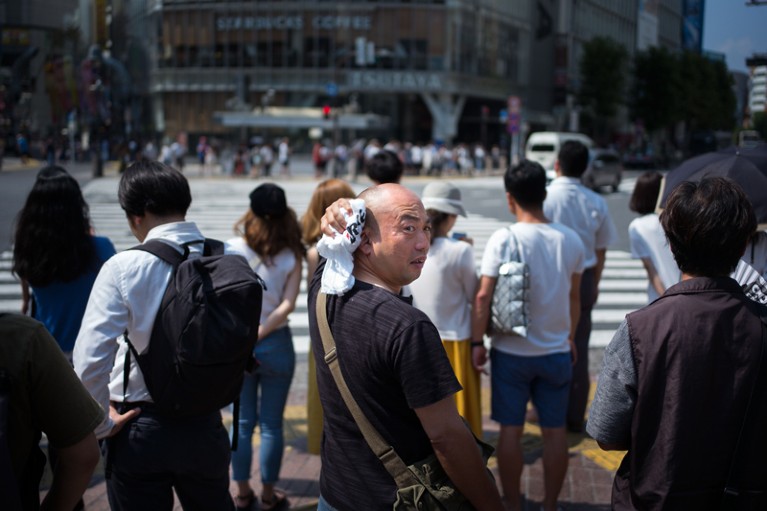 Extreme weather is grabbing public attention. And a familiar question is being asked: is climate change to blame?
For years, the standard response was that climate change makes such events more likely, but it is hard to pin down the causes of a particular event. That is now changing.
As we highlight in a News Feature this week, extreme-event attribution — the science of calculating how global warming has changed the likelihood and magnitude of extreme heat, cold, drought, rain or flooding — is ready to leave the lab. The research has advanced to the point at which public agencies can take over the task. That's down to progress in modelling, and more-accurate observations.
Rapid-attribution services are already being set up in Germany and elsewhere in Europe. Officials on other continents should follow suit.
Climate-change attribution statements are not yet ready for prime-time weather reports. But attribution is not just for the media or public curiosity. Policymakers, risk managers and courts will have a new decision-making tool on hand for issues related to climate change — to help plan infrastructure and, ultimately, assess liability.
Scientists should continue to improve the usefulness of attribution statements. There is no universal threshold beyond which climate change becomes dangerous, so research must establish resilience limits for different regions and sectors of the economy. To do this, and to help prepare a large city's health system or a region's agriculture for more turbulent weather, climate researchers must join forces with economists, social scientists and local specialists.
As attribution proceeds from science to service, the researchers who developed it can return to climate physics, such as exploring how clouds and climate interact, and how large-scale atmospheric circulation will change in a warming world. This is needed to continue checking the output of the models and to make attribution more precise. That can only help to highlight that our world is changing and we need to respond.