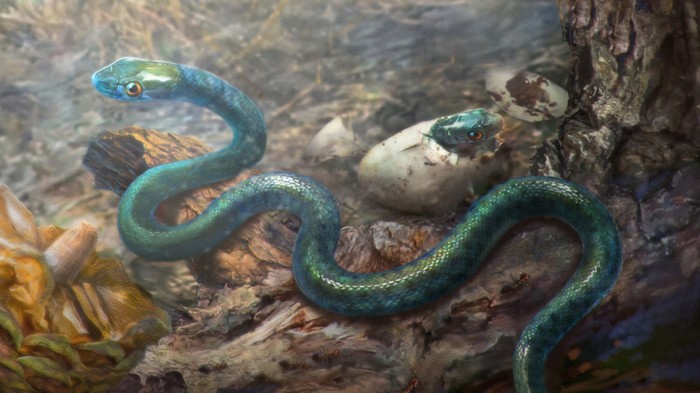 Palaeontology
A mini-snake in amber is the oldest — and youngest — ever found
A small, dark squiggle inside an ancient chunk of amber is the world's oldest known baby snake.
Measuring less than 5 centimetres long, the reptile was either a young juvenile or an embryo when it became encased in sap for posterity, according to a team led by Michael Caldwell at the University of Alberta in Edmonton, Canada. The specimen, found in Myanmar, is about 99 million years old and represents a new species, which the researchers christened Xiaophis myanmarensis. Although the snake is missing its head and some vertebrae, it is otherwise so well preserved that the researchers could count 97 minuscule vertebrae and determine that the reptile had overlapping, diamond-shaped scales.
Almost all other snakes known from the same time period lived in water. Bits of insect and plant found in the baby snake's amber coffin suggest that it made its home on land, perhaps in a forest.