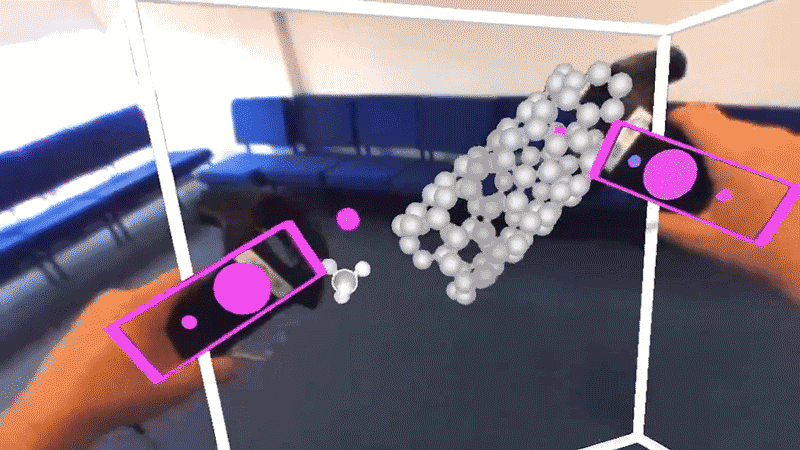 Technology
Mastering molecules in virtual reality
An interactive simulation enables users to manipulate molecules and observe their dynamics in virtual reality.
The nanoscale dynamics of complex molecules involve a web of forces among many atoms. To find an intuitive way to study such interactions, a team led by David Glowacki at the University of Bristol, UK, developed a virtual environment to simulate 3D molecular structures.
Users wearing off-the-shelf virtual-reality (VR) headsets wield handheld motion controllers to 'grab' and manipulate the molecules — threading methane through a carbon nanotube, for example, or tying a knot in a protein. Models running in the cloud do the physics calculations.
Users completed these tasks more efficiently with the VR system than with a computer and mouse or a tablet.
The program could help researchers to visualize and design molecules and test hypotheses about the molecules' mechanics, the authors write.