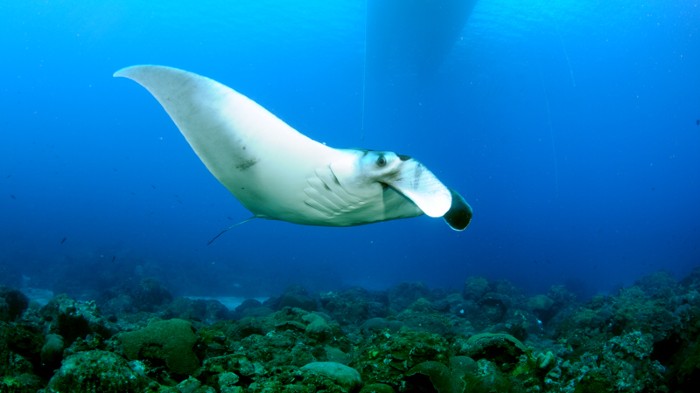 Zoology
First known haven for baby rays found off Texas coast
Giant manta rays can take up to a decade to reach maturity, but where they spend their youth has been a mystery. Joshua Stewart at the University of California, San Diego, and his colleagues set out to fill that gap.
The researchers compiled data from surveys and logs collected over 24 years in the three coral-reef habitats that form the Flower Garden Banks National Marine Sanctuary in the Gulf of Mexico. The team's analysis showed that between 1993 and 2017, 95% of giant oceanic manta rays (Mobula birostris) sighted in the sanctuary were small enough to be classified as juveniles. And all but two males included in a database of sanctuary photos had immature sex organs.
The sanctuary is the first nursery ground reported for giant manta rays, which may be drawn to the locale for its deep, plankton-rich waters, the authors say.