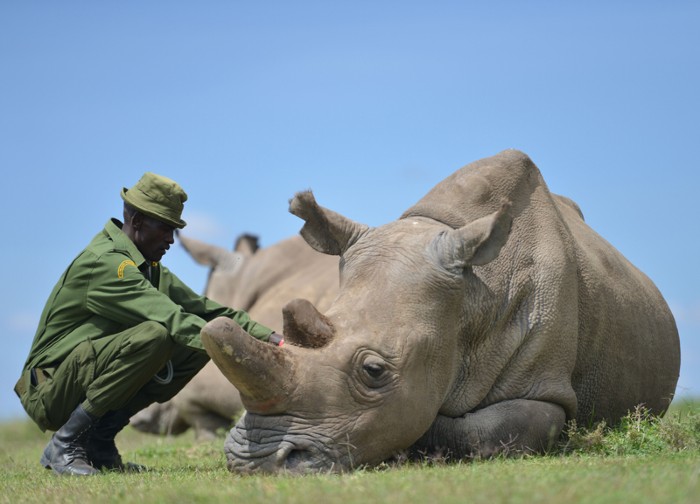 Genetics
DNA offers glimmer of hope for critically endangered rhino
The world's last male northern white rhinoceros died in March, leaving two females as the sole survivors of their kind. But a genomic analysis shows that frozen rhino cells contain enough genetic diversity to help revive these great beasts.
Tate Tunstall at the San Diego Zoo Institute for Conservation Research in Escondido, California, and his colleagues sequenced DNA from frozen cells of nine northern white rhinos (Ceratotherium simum cottoni) and four southern white rhinos (Ceratotherium simum simum), a closely related subspecies. The team found that the northern-rhino cells harboured levels of genetic diversity similar to those of the southern subspecies, which is the world's most abundant rhino, with a population numbering roughly 20,000. The researchers also confirmed that the two subspecies are genetically distinct.
The relatively high genetic diversity in the stored cells suggests that they could be used in cloning programmes aimed at reviving the northern rhino.