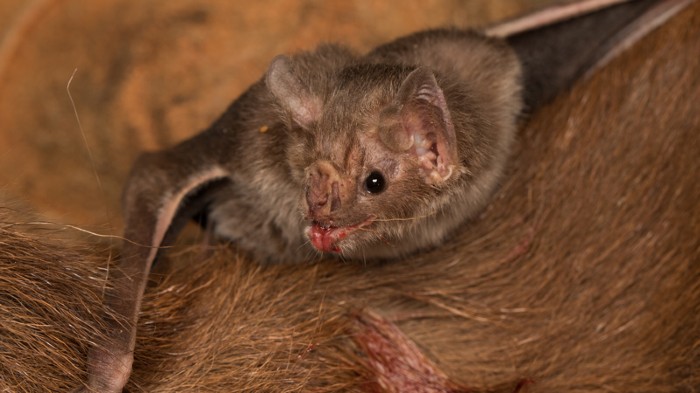 Evolution
A vampire bat's secrets to blood-sucking
Feasting on blood brings nutritional challenges, but vampire bats overcome these with a little help from their gut bacteria.
Lisandra Zepeda Mendoza at the University of Copenhagen and her colleagues analysed the genomes of the common vampire bat (Desmodus rotundus) and its gut microbes to understand how the animal thrives on a blood-based diet, which is rich in protein but poor in vitamins and carbohydrates.
The team found that the bat has evolved adaptations to cope with nutrient shortages, such as genes that help the animal to maximize the use of any available carbohydrates. The bat's gut bacteria also boast special genes that help the animals to metabolize urea and other nitrogen-based waste products from its blood-heavy diet. The bat's gut microbes might improve the creature's ability to fight off blood-borne pathogens, as well.