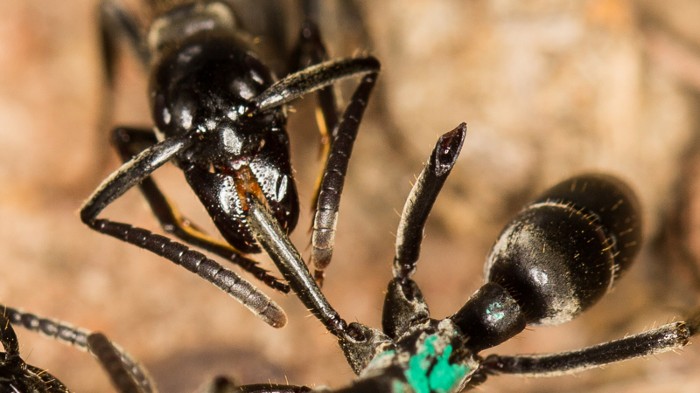 Animal behaviour
The life-saving care provided by ant medics
Some ants nurse nest-mates wounded in battle in an effort to prevent infection.
Squads of the termite-eating ant Megaponera analis raid termite foraging sites, often losing limbs in the process. Erik Frank and his colleagues at the University of Würzburg in Germany collected raiding ants in Comoé National Park, Côte d'Ivoire, amputated either two or five legs to simulate injuries from a raid, and placed the injured warriors next to the trail leading back to the ants' nest.
The team found that heavily injured ants were left behind, but those with two lost limbs were carried back to the nest in 45% of trials. Inside the nest, injured ants' wounds were groomed by nest mates, possibly to remove dirt and apply antimicrobial substances. Treated ants were 70% more likely to survive the first 24 hours after injury than untreated ants.