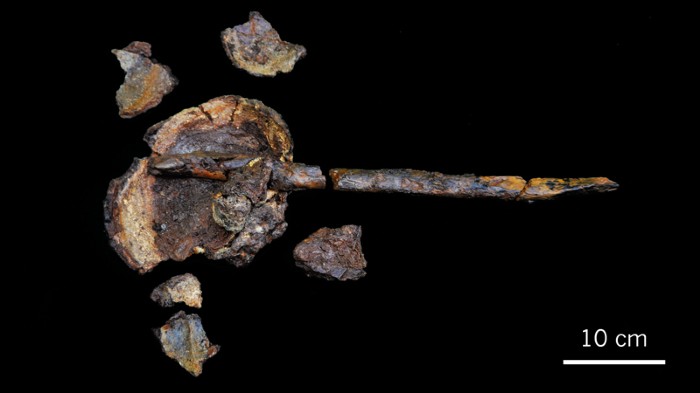 Anthropology
Stone Age people laid staked skulls in watery grave
Prehistoric residents of what is now Sweden mounted the heads of some of their dead on wooden stakes before consigning them to the waters of a small lake.
Anna Kjellström at Stockholm University and her colleagues recovered two staked skulls and the remains of at least eight other individuals from an expanse of large, closely packed stones on a prehistoric lake bottom. The people who laid the stones and deposited the remains were hunter-gatherers living 7,500 to 8,000 years ago.
Seven of those left in the lake had suffered blows to the skull well before their deaths. The proportion of damaged to undamaged skulls and the positions of the injuries suggest that the trauma resulted from violence, rather than accidents, the authors say.
Correction: An earlier version of this article erroneously referred to Anna Kjellström as the team's leader.