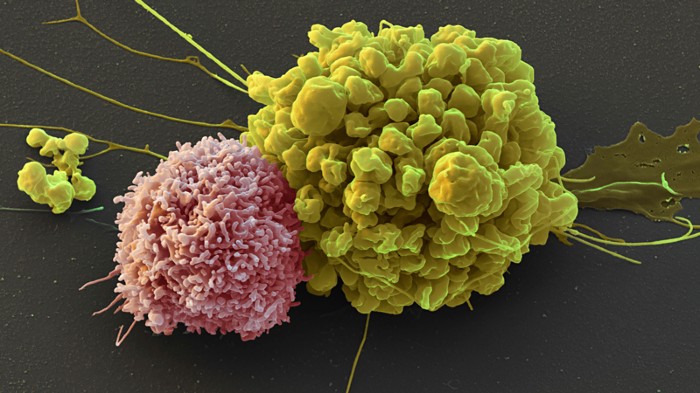 Cancer
Natural-killer cells sound the alarm against cancer
Immune cells called natural-killer cells play a key part in the body's campaign against cancer, according to a study of mouse and human tumours.
Previous research has shown that the immune system relies on versatile troops called dendritic cells to recognize tumour cells and initiate rejection. But it has been unclear what makes these cells flock to cancerous tissues. Jan Böttcher and Caetano Reis e Sousa of the Francis Crick Institute in London and their colleagues found an answer: chemicals produced by natural-killer cells attract a class of dendritic cell to tumours in mice.
The researchers examined genes that tend to be active in natural-killer cells. Patients who had the highest levels of activity in those genes tended to live longer than patients showing lower gene activity. But the researchers also found that tumours can produce a compound called prostaglandin E2, which impairs the function of natural-killer cells and dendritic cells.