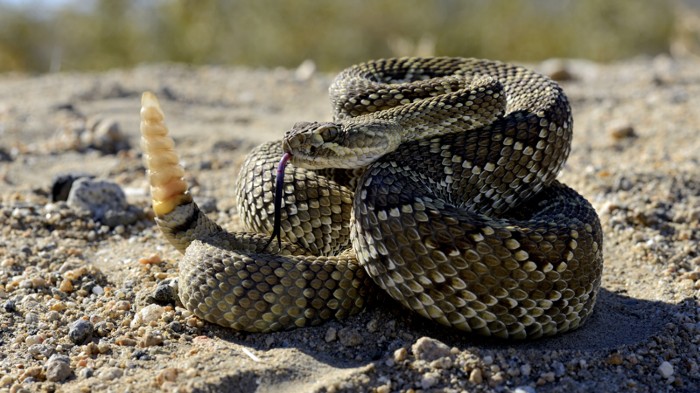 Ecology
Rattlesnake gardeners sow plant diversity
Seeds consumed by a mouse can still sprout and grow — if the mouse is eaten by a rattlesnake.
Randall Reiserer at the University of California, Berkeley, and his colleagues examined 50 museum specimens of rattlesnake encompassing three species: sidewinder (Crotalus cerastes), Mojave rattlesnake (C. scutulatus) and Southwestern speckled rattlesnake (C. pyrrhus). In the snakes' stomachs and intestines, the researchers discovered a total of 971 seeds that had been collected by rodents such as pocket mice (Chaetodipus) before snakes ate the rodents.
Seeds cannot germinate after passing through a rodent's digestive system, but the team found germinated seeds inside some of the snakes' guts. This suggests that the reptiles can inadvertently rescue seeds that rodents collect and store in their cheek pouches. Predators such as rattlesnakes could help to disperse viable seeds far from the parent plant, making them important for ecosystem dynamics, the authors say.