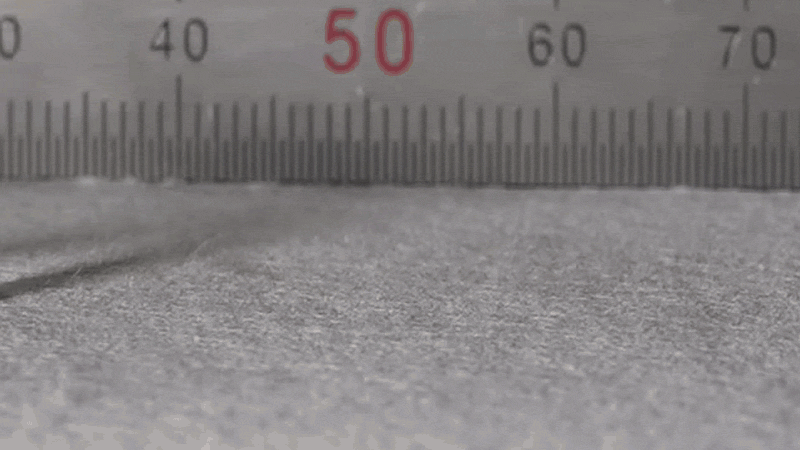 Technology
An inchworm robot powered by humidity
A simple bio-inspired robot propels itself forward by absorbing moisture from its environment.
Many plants generate motion by moving fluid through their tissues. A team led by Ho-Young Kim at Seoul National University designed a robot, measuring only a few centimetres in length, that works on similar principles.
The microbot has two legs and a body made up of two layers: an upper layer that expands when moistened, and an inert lower layer. When the robot is placed on damp paper, expansion of the upper layer causes the robot's body to arch away from the surface. This pulls its hind leg forward and lifts the robot into less-humid air, where it dries. Once dry, the contracting forces exerted by the inert layer take over. The robot's body sags back towards the wet surface, its front leg moves forward and the cycle repeats, allowing the microbot to scoot forward like an inchworm.
Similar microbots could be designed to crawl across moist human skin for medical purposes, the authors say.
Clarification: a previous version of this article included a video showing a microbot powered by a method that is not described here. The video has been swapped for one showing the method detailed in this article.