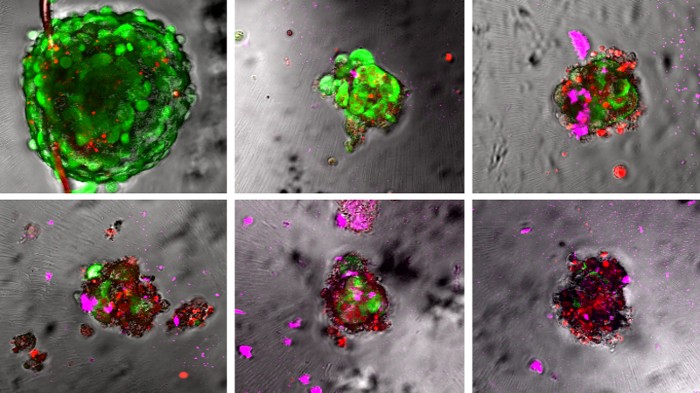 Biochemistry
A sweet pill turns deadly for tumours
Nanoparticles have been designed to sneak into tumour cells and blast them with anti-cancer drugs before degrading into harmless byproducts.
Karen Wooley and Justin Smolen at Texas A&M University in College Station and their colleagues sought to develop a drug-carrying nanoparticle that could kill cancer cells but minimize collateral damage to healthy cells. To do this, the team based their nanoparticle on the sugar glucose, which breaks down into simple products.
The team loaded the nanocarrier with a version of the potent cancer drug paclitaxel, which is activated by molecules that are found in greater quantities in cancerous cells than in normal cells. The nanoparticles are just the right size to penetrate cells in lung tissues.
When mice with metastatic tumours in their lungs inhaled the nanoparticles, growth of the metastases slowed, raising hopes for future lung-cancer treatments.