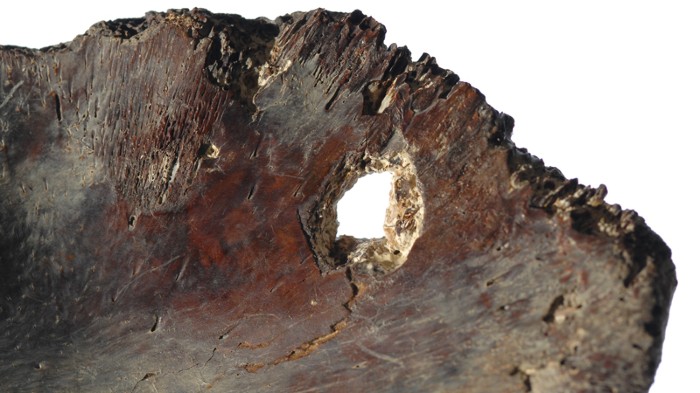 Palaeontology
Extinct crocodile tackled challenging prey
An ancient crocodile that measured more than 3.5 metres from snout to tail was large enough to tackle super-sized prey.
The Aldabra tortoise (Aldabrachelys gigantea) lives on an island of the same name in the Indian Ocean and can measure up to 1.2 metres in length. Adult animals have no natural predators, because no animal can open its mouth wide enough to crack their shell. Near a pond on the island, members of a team headed by Torsten Scheyer and Dennis Hansen of the University of Zurich in Switzerland found fossilized remains of these tortoises that dated to between 90,000 and 125,000 years ago. The fossils bore puncture marks and scratches characteristic of a predator attack.
At the same site, the researchers found fossils from the same period of a 3-to-4-metre-long crocodile that is now extinct. These huge predators may have attacked giant tortoises that came to drink from the pond, the authors say.