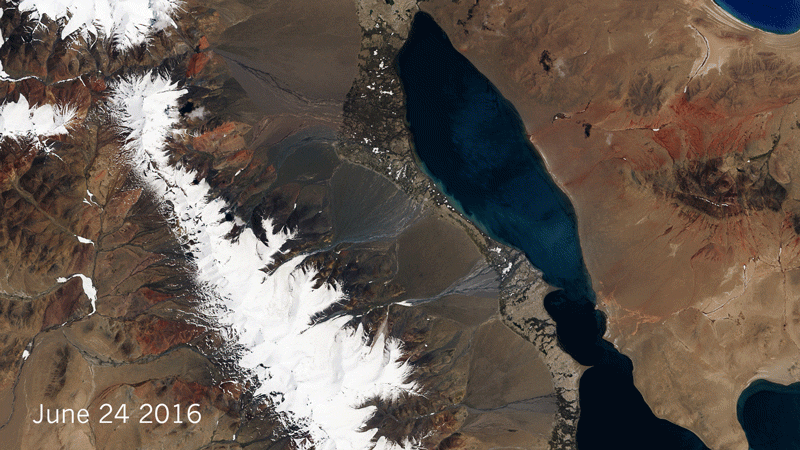 Climate sciences
The underlying causes of Tibetan ice avalanches
The collapse of two valley glaciers in Tibet was partly the result of the region's changing climate.
In July 2016, part of a glacier in the Aru Range broke away and slid down the valley, killing nine people. Two months later, a neighbouring glacier shattered in a similar manner.
During the past two decades, local temperatures and precipitation levels have risen, making the glaciers steeper and causing more liquid water to flow to their bases, says a team led by Andreas Kääb at the University of Oslo. These changes put stress on the glaciers and made them vulnerable to collapse. Other factors, such as valley geometry and the type of rock at the glaciers' base, also had a role in the process.
These collapses represent a new type of failure of glaciers in relatively flat valleys. The authors say that available technology could be harnessed to create early-warning systems for such events.