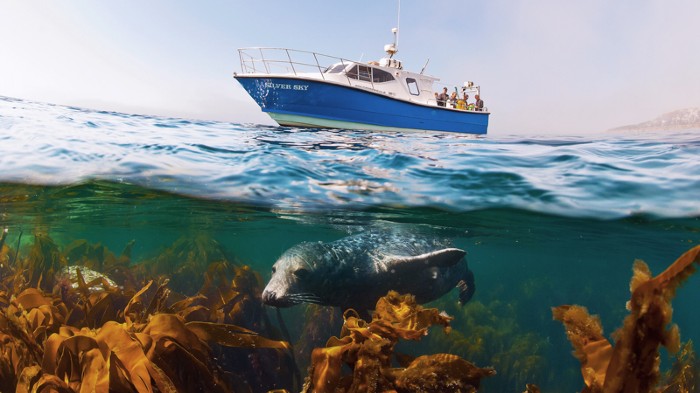 Materials science
Helping sound out of the water
An engineered material can efficiently transmit sound between water and air.
Water is much denser than air and transmits sound more quickly. This mismatch means that when sound travelling through water reaches a boundary with air, more than 99.8% of its energy is reflected at the interface between the two.
To boost transmission from one medium to the other, Sam-Hyeon Lee at Yonsei University in Seoul and his colleagues created a 'metamaterial' — a material containing an array of tiny elements that allow it to shape waves, such as sound, in ways that natural materials cannot. When water-borne sound waves reach the 4.8-millimetre-thick material, they are channelled through cylinders that each contain an air-filled cavity and latex membranes. Thanks to the structure's design, sound waves bouncing off different parts of the metamaterial interact to reduce the overall energy reflected. As a result, transmission to air is boosted by up to 160 times, and 30% of the sound energy passes into the air.
The material has potential uses in marine biology, say the authors, because it could allow sensitive, air-based microphones to be used to detect underwater sounds.
Clarification: An earlier version of this article did not make it clear that metamaterials can shape many types of wave, not just light waves.