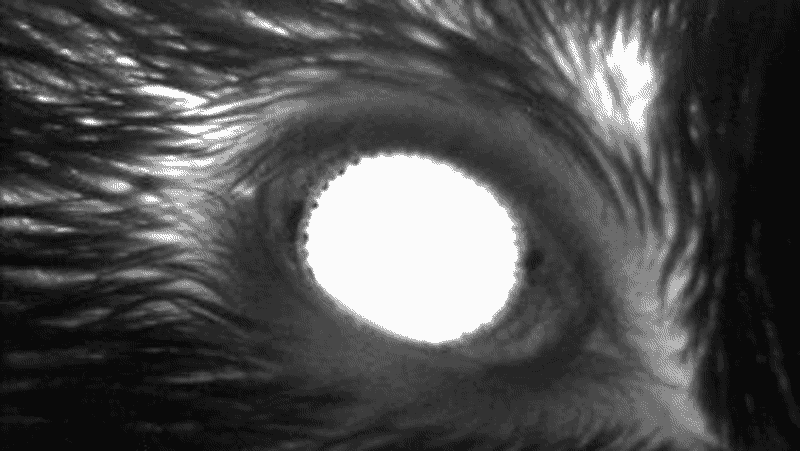 Neuroscience
The eyes' guardians of sleep
The secret to a night of sound slumber has been hidden behind closed eyelids. But now scientists have used infrared light to spy on the sleeping eye.
Daniel Huber and his colleagues at the University of Geneva in Switzerland illuminated the back of the pupil with infrared light, allowing the researchers to track fluctuations in pupil diameter in dozing mice. The team found that when mice snoozed, their pupils continued to shrink and widen, as they do during wakefulness.
Pupil oscillation was closely linked to activity in a brain region responsible for functions such as memory. During a period of dreamless, deep sleep when memories are consolidated, the animals' pupils constricted considerably, limiting the light that entered the eye.
Super-constricted pupils probably serve as reinforcement for the eyelid to protect crucial brain functions from interruption, the team suggests.