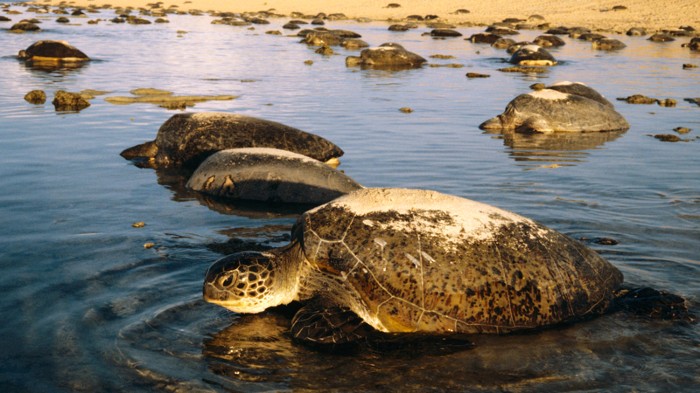 Evolution
Turtle sex skewed by rising temperatures
Almost every youngster in one of the world's biggest populations of green turtles is female, a bias that probably results from rising temperatures on the animals' natal beaches.
Sea-turtle eggs that are incubated at warmer temperatures are more likely to produce female hatchlings. Michael Jensen at the National Oceanic and Atmospheric Administration in La Jolla, California, and his colleagues studied two groups of green turtles living on the Great Barrier Reef. One hatches on cooler, southern beaches, and another — one of the world's largest — hatches on warmer northern shores. The researchers found a moderate bias towards females among the first group. More drastically, in turtles that hatched further north, 87% of adults and up to 99.8% of immature animals were female.
Combined with temperature records, the results suggest that warmer temperatures in the northern Great Barrier Reef have led to mostly female offspring since the early 1990s.