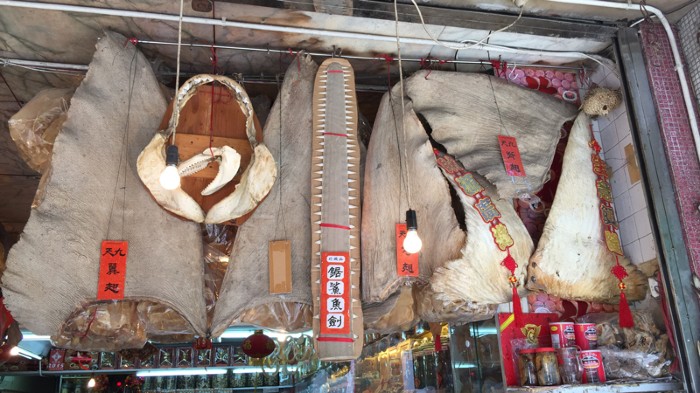 Conservation biology
The seafood market that sells dozens of shark species
Pieces of fin from 76 species of shark and related fish are available at the dried-seafood market in Hong Kong, one of the world's hubs for the trade.
Nearly one-third of the species sold in the market are either vulnerable or endangered, say Andrew Fields at Stony Brook University in New York and his colleagues. Shark fins are considered a delicacy, and are too costly to purchase for testing, so the team bought inexpensive fin trimmings from 92 vendors and analysed the DNA within.
The scientists found that only eight species or clusters of closely related species account for the bulk of the trade. Those eight include the scalloped hammerhead, Sphyrna lewini, and the great hammerhead, Sphyrna mokarran, both of which are endangered.
The authors call for better oversight of the world's coastal fisheries, the source of many sharks on the market.