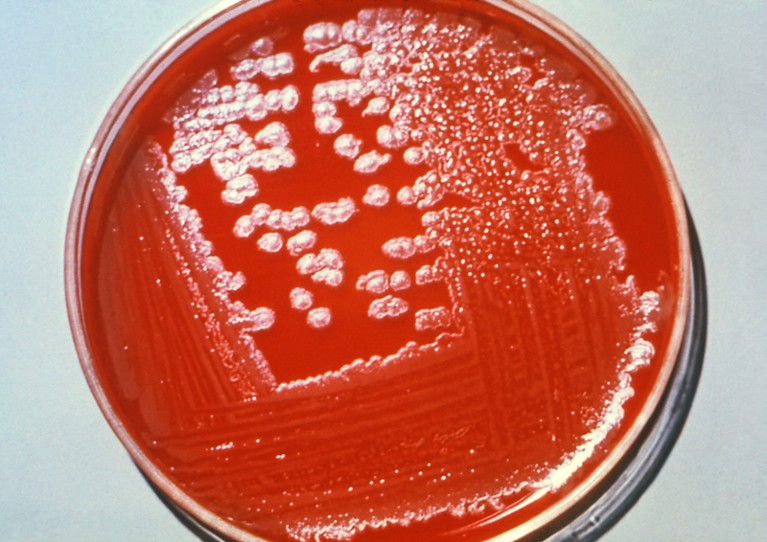 The US government has lifted its controversial ban on funding experiments that make certain pathogens more deadly or transmissible. On 19 December, the National Institutes of Health (NIH) announced that scientists can once again use federal money to conduct 'gain-of-function' research on pathogens such as influenza viruses. But the agency also said that researchers' grant applications will undergo greater scrutiny than in the past.
The goal is to standardize "a rigorous process that we really want to be sure we're doing right", NIH director Francis Collins told reporters.
The NIH announcement ends a moratorium on gain-of-function research that began in October 2014. Back then, some researchers argued that the agency's ban — which singled out research on the viruses that cause flu, severe acute respiratory syndrome and Middle East respiratory syndrome (MERS) — was too broad. The 21 projects halted by the policy included studies of seasonal flu and efforts to develop vaccines. The NIH eventually allowed ten of these studies to proceed, but three projects using the MERS virus and eight dealing with flu remained ineligible for US government grants — until now.
Risk assessment
While the ban was in effect, the NIH and other government agencies examined the costs and benefits of allowing gain-of-function research. In 2016, the National Science Advisory Board for Biosecurity (NSABB) — an independent panel that advises the NIH's parent, the US Department of Health and Human Services (HHS) — concluded that very few government-funded gain-of-function experiments posed a significant threat to public health.
The new policy outlines a framework that the HHS will use to assess proposed research that would create pathogens with pandemic potential. Such work might involve modifying a virus to infect more species, or recreating a pathogen that has been eradicated in the wild, such as smallpox. There are some exceptions, however: vaccine development and epidemiological surveillance do not automatically trigger the HHS review.
The plan includes a list of suggested factors for the HHS to consider, including an assessment of a project's risks and benefits, and a determination of whether the investigator and institution are capable of conducting the work safely. It also says that an experiment should proceed only if there is no safer alternative method of achieving the same results.
At the end of this assessment process, the HHS can recommend that the work go ahead, ask the researchers to modify their proposal or suggest that the NIH refuse funding. The NIH will also judge the proposal's scientific merit before deciding whether to award grant funding.
Ongoing discussion
Scientists have long debated the merits of gain-of-function research and the new decision could reopen that discussion.
NSABB chair Samuel Stanley, the president of Stony Brook University in New York, is pleased that the new rules do not ban gain-of-function research outright. "Basic research on these agents by laboratories that have shown they can do this work safely is key to global security," he said in a statement. But Stanley fears the changes came at a cost: the three-year moratorium may have delayed research and reduced interest in research on these pathogens. "I believe nature is the ultimate bioterrorist and we need to do all we can to stay one step ahead," he said.
Yoshihiro Kawaoka, a virologist at the University of Wisconsin-Madison, whose work was affected by the moratorium, says the new framework is "an important accomplishment". Kawaoka, who studies how molecular changes in the avian flu virus could make it easier for birds to transmit to humans, now plans to apply for federal funding to experiment with live versions of the virus.
But Marc Lipsitch, an epidemiologist at the Harvard T.H. Chan School of Public Health in Boston, Massachusetts, says that gain-of-function studies "have done almost nothing to improve our preparedness for pandemics — yet they risked creating an accidental pandemic". He argues that such experiments should not happen at all. But if the government is going to fund them, Lipsitch says, he is glad there will be an extra level of review.