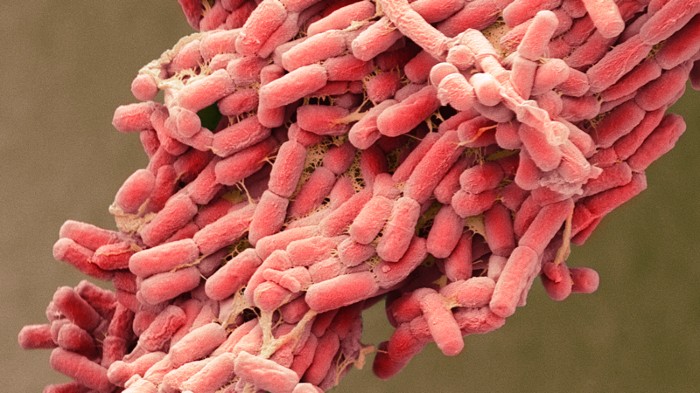 Chemistry
A big bad bacterial killer powered by light
Certain harmful bacteria help to kill themselves when exposed to a clutch of molecules paired with near-infrared light.
Molecules that produce heat when illuminated hold promise for suppressing drug-resistant microbes. Jiang-Fei Xu and Xi Zhang at Tsinghua University in Beijing and their colleagues assembled a large molecule, known as a supramolecule, from three sections. It comprised a central rod — made from carbon rings, oxygen and nitrogen — flanked by more carbon rings that formed bulky pumpkin shapes at each end.
Some kinds of bacteria, such as Escherichia coli, change these molecules into negatively charged ions. When zapped with near-infrared light, the ions absorb the light and heat their surroundings, killing the bacteria.
The authors hope that the molecule could be used to selectively kill dangerous microbes, and could have uses in treatments such as restoring microbial balance in the gut.