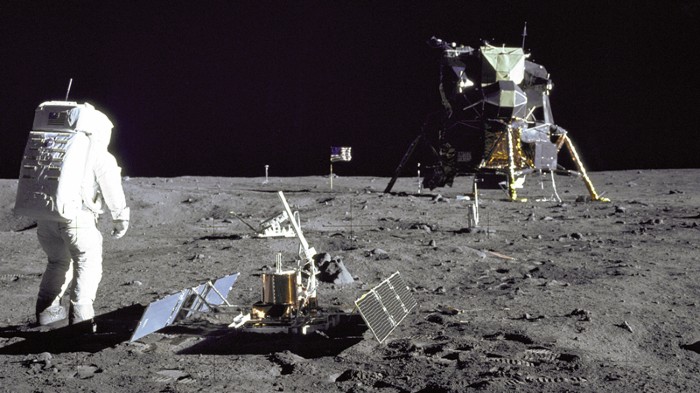 Physics
Einstein's theory put to the test
Two teams of physicists have subjected Albert Einstein's general theory of relativity to some of the strictest tests so far, and found no deviation from the theory's predictions.
Adrien Bourgoin at the University of Bologna in Italy and his collaborators analysed nearly 50 years of measurements of the Moon's orbit. They looked for anomalies in the lunar orbit that would arise if a fundamental principle of general relativity were violated: that all masses fall at the same rate in the Sun's gravity. The team reports agreement between relativity's predictions and the lunar data that is up to three orders of magnitude better than previously reported.
In a separate paper, Jay Tasson at Carleton College in Northfield, Minnesota, and his collaborators used data from the Global Geodynamics Project, a network of sensors that track Earth's gravitational pull on test masses year-round. The team tested the general-relativity principle that experiments should give the same results regardless of a laboratory's orientation and the direction of planetary motion. The authors found that data and theory matched with a precision of up to an order of magnitude better than recorded in previous tests.