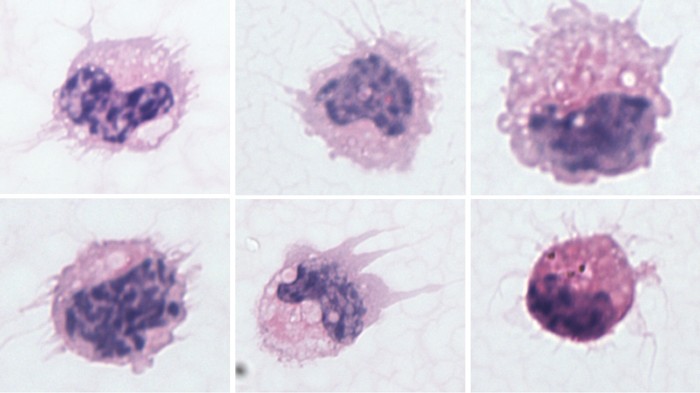 Immunology
The body's guardians against heartbreak
A specific type of immune cell is key to preventing viral infections of the heart from developing into heart failure.
Heart failure is most commonly caused by heart attacks, but half of all cases are explained by other risk factors, including previous viral infections. Yet the heart's immune response to such threats is poorly understood. Slava Epelman at the Toronto General Hospital Research Institute in Canada and his colleagues infected mice with a virus that caused a mild heart infection. The team identified cardiac immune cells that generated antiviral T cells, which helped to prevent long-term heart damage.
The finding is a step towards understanding why only some people who contract viral infections of the heart go on to develop heart failure. Future research will investigate whether the heart's resilience to injury, such as that caused by a heart attack, changes after viral infection, and whether using immune cells to detect previous infections in people with heart failure can guide therapy.