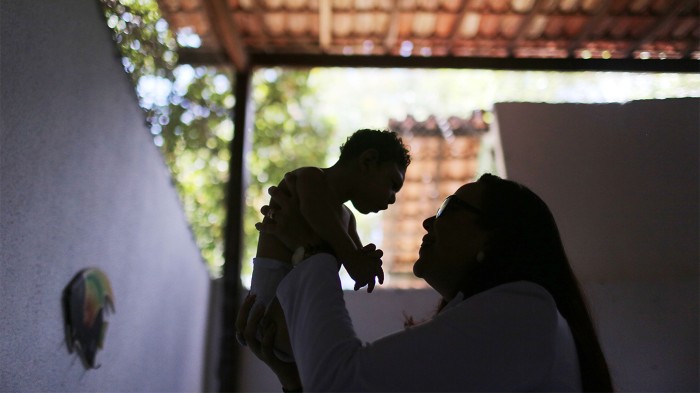 Neuroscience
How Zika sabotages the brain
Immune cells' efforts to protect the brain from Zika virus can backfire, resulting in the neurological problems seen in patients who have contracted it.
The brains of newborn babies infected with Zika sometimes contain a type of immune cell common in the rest of the body but seldom found in the brain. To find out why, Akiko Iwasaki at Yale University in New Haven, Connecticut, and her colleagues engineered mice to make them immunologically more similar to humans.
When these mice were infected with Zika, the virus soon invaded cells that help to maintain the crucial barrier between the blood and the brain. Once that barrier was compromised, antiviral immune cells in the blood began to penetrate the brain. These defensive cells blocked the spread of Zika virus, but also killed the infected neurons, paralysing the mice. The authors think that these immune cells might play a part in Zika's effects on the nervous system in humans.