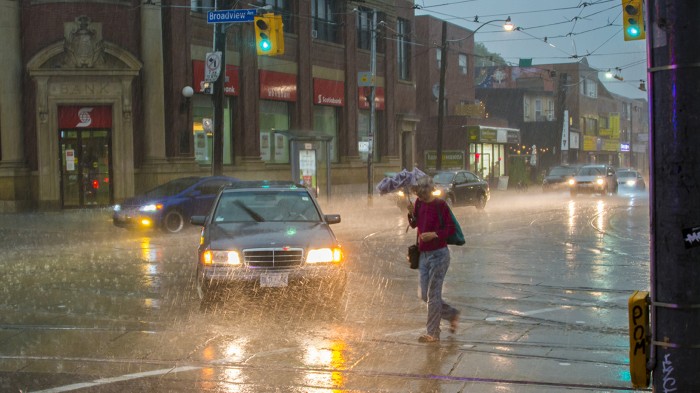 Climate change
Extreme weather forecast for North America
Residents in swathes of North America should prepare for increasingly heavy downpours during thunderstorms.
Such storms are the region's main source of heavy rain during the warmer seasons. Andreas Prein and his colleagues at the National Center for Atmospheric Research in Boulder, Colorado, sought to work out how the number and intensity of thunderstorms might change in a warmer atmosphere, which can hold more moisture.
The scientists' simulations with a high-resolution climate model suggest that if carbon emissions continue unabated, the number of intense summertime storms will more than triple by the end of this century. Maximum rainfall rates will also rise. As a result, populated regions across the United States, Mexico and Canada could see an increase of up to 80% in the volume of rainfall per hour.
Local flood risk will rise substantially as thunderstorms become more frequent, more widespread and more intense, the authors say.