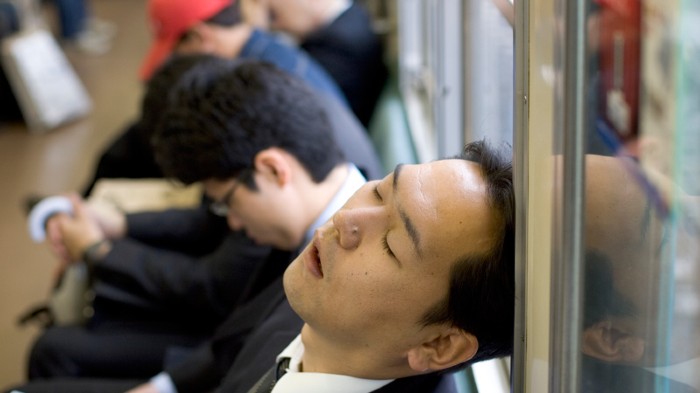 Neuroscience
Tired brain cells lag behind in cognitive tasks
Scientists have linked some of the cognitive effects of sleep deprivation to abnormal firing by specific brain cells.
Yuval Nir at Tel Aviv University in Israel and his colleagues studied 12 people who had had electrodes implanted into their brains. The researchers monitored the activity of individual neurons while participants — some of whom had been subject to sleep deprivation — were tested on their ability to categorize images.
Sleep-deprived participants performed more slowly on the test because of momentary lapses in vigilance and the ability to classify what they had seen. Immediately before each lapse, the authors observed anomalous firing in certain neurons in a brain region called the medial temporal lobe, which is involved in conscious perception and memory.
The results suggest that sleep deprivation impairs perception by slowing the brain cells, the researchers say.