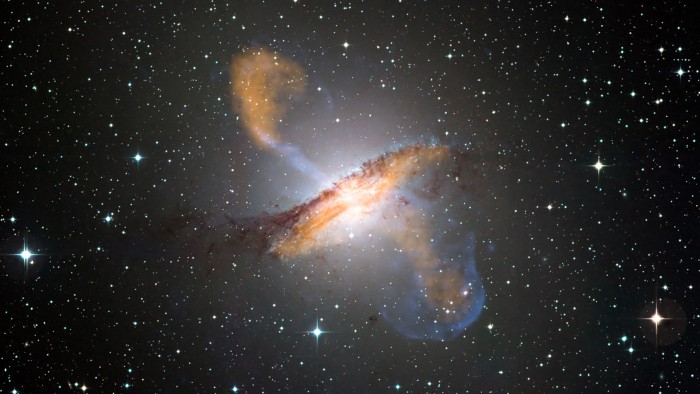 Astronomy and astrophysics
A black hole's jets light up in less than a second
Plasma jets shot from a black hole take about 0.1 seconds to start glowing.
Material spiralling towards a black hole emits X-rays. But some matter manages to escape ingestion and form plasma jets, which stream into space and then start to glow with visible light. A team led by Poshak Gandhi at the University of Southampton, UK, observed this process by training the William Herschel Telescope in La Palma, Spain, and NASA's NuSTAR orbital telescope on a black hole in the Cygnus constellation.
As the densest chunks of matter approached the black hole, they gave off especially bright X-rays, but there was no immediate spike in visible light. Instead, corresponding flares of visible light lagged an average of 0.1 seconds behind the X-rays. That lag represents the time that it takes for a jet to start glowing.
These measurements will help to refine theories about why the jets shine, the scientists say.