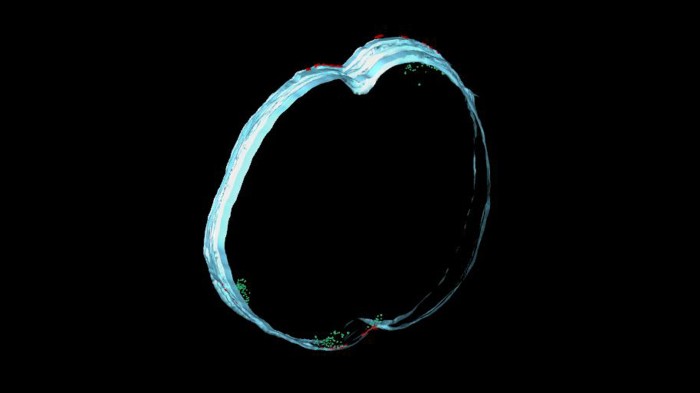 Microbiology
Statins disarm antibiotic-resistant bacteria
Certain drug-resistant bacteria become susceptible to antibiotics when treated with cholesterol-lowering statin drugs.
Daniel Lopez of the Spanish National Research Council in Madrid and his colleagues studied the 'superbug' methicillin-resistant Staphylococcus aureus (MRSA). The bacterium causes difficult-to-treat, sometimes deadly infections as a result of its ability to shrug off a number of antibiotics, including the penicillin derivative methicillin. The cell membrane of MRSA is highly fluid, but it contains specialized sections that are more rigid. These sections may serve as scaffolds for groups of proteins to work together.
The researchers found that the protein PBP2a, which gives MRSA its antibiotic resistance, collects in these membrane 'microdomains'. Treatment with statins interfered with microdomain lipids and PBP2a activity. Mice infected with MRSA were much more likely to survive on a regimen of statins and antibiotics than on antibiotics alone.
Disruption of membrane microdomains could offer a new strategy for fighting multi-drug-resistant infections with conventional antibiotics, the authors say.