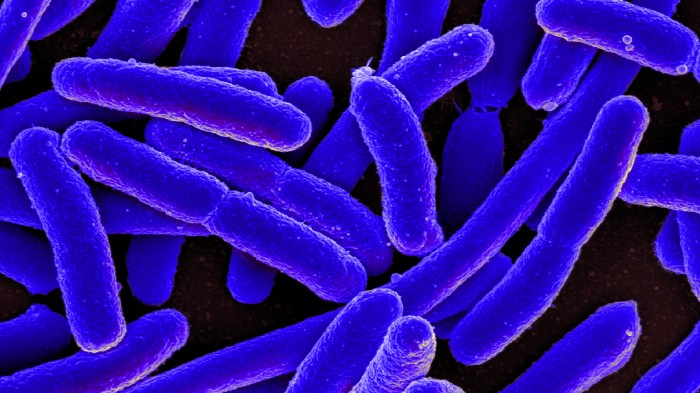 Evolution
Sixty thousand generations of bacterial evolution
The world's longest-running bacterial-evolution experiment shows adaptation to environments is more complex, dynamic and random than previously thought.
In 1988, researchers left 12 identical populations of Escherichia coli to evolve in identical environments. Michael Desai at Harvard University in Cambridge, Massachusetts, and his colleagues sequenced the entire genomes of E. coli sampled from each population every 500 generations, eventually looking at more than 60,000 generations.
The team found that the rate of appearance of beneficial mutations — those that survive and spread through a population — has slowed over time, but periods of rapid adaptation continue to arise.
Multiple advantageous mutations sometimes appeared simultaneously and created groups that coexisted despite these competing mutations. Nine populations contained coexisting groups that had lasted more than 10,000 generations.
The team also find that genes targeted for natural selection change over time as the shifting genetic landscape opens up new opportunities for adaptation.