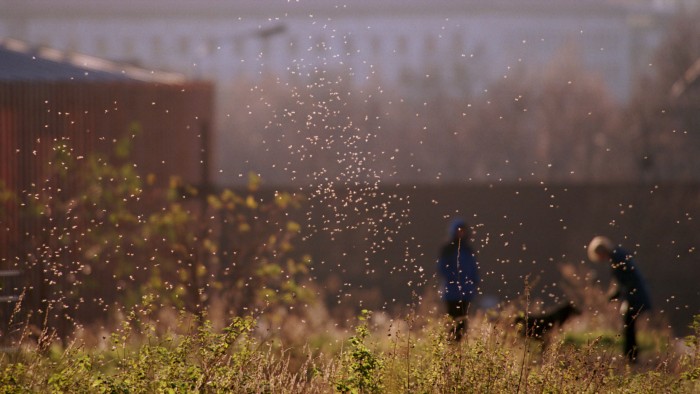 Zoology
Flying insects are disappearing from German skies
The number of flying insects in German skies has fallen sharply over the past three decades.
Caspar Hallmann of Radboud University in Nijmegen, the Netherlands, and his colleagues have been deploying traps to capture aerial insects at 63 nature reserves in Germany over a 27-year period.
Most locations were sampled only once. In total, the team examined 96 separate combinations of year and site.
After correcting for seasonal changes and type of habitat, the researchers found a 6.1% annual decline in flying-insect biomass, and an overall decline of nearly 77% between 1989 and 2016. Declines were higher in summer months. Similar trends were seen in sites sampled more than once.
The authors say that this huge, unrecognized loss cannot be sufficiently explained by changes in weather, land use or habitat.