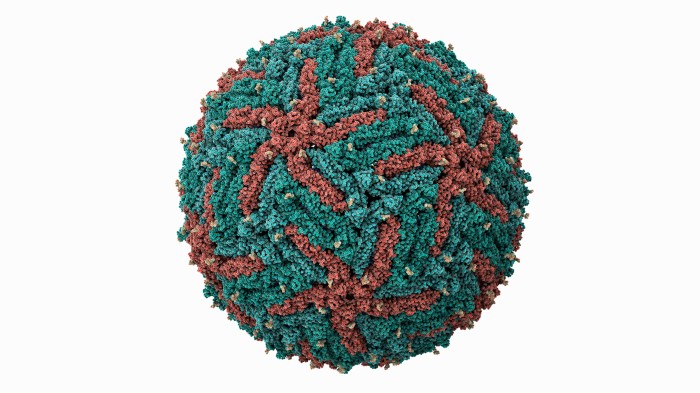 Virology
Zika microcephaly linked to single mutation
Birth defects caused by the Zika virus are due to a single mutation in the virus's genome.
In South America, the virus has been linked to microcephaly — undersized heads and brains — in children whose mothers were infected while pregnant.
Cheng-Feng Qin at the Beijing Institute of Microbiology and Epidemiology and his colleagues injected fetal mouse brains with either a strain of Zika currently circulating in the Americas or a Zika strain isolated in 2010 in Asia, where the virus is thought to have originated. The newer strain caused more severe birth defects — including abnormally small brains — than the Asian strain.
When the researchers sequenced both strains' genomes, they found that a single mutation in the later virus made it better able to spread in mouse and human brain cells. The mutation seems to have arisen in 2013, the authors say, around the time of the first reports of Zika-related birth defects.