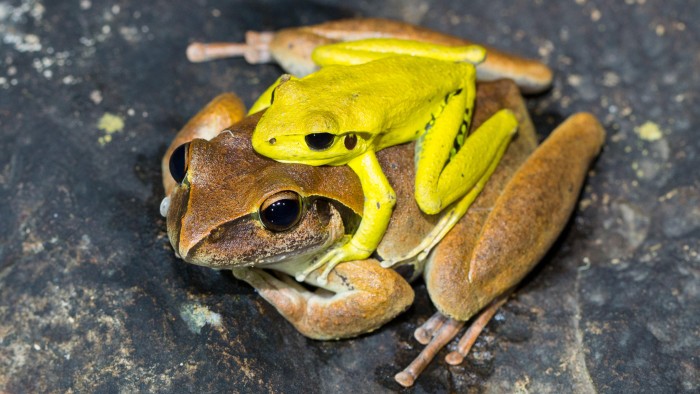 Evolution
Male frogs change colour before battling for mates
Many male frogs change colour to signal that they are ready to mate, and to warn other males to back off.
Such colour-changing, called dynamic sexual dichromatism, had previously been documented in several dozen species, but few had been deeply studied. Now, Rayna Bell of the Smithsonian Institution's National Museum of Natural History in Washington DC and her team have identified at least 178 frog species in multiple families and subfamilies that can switch hues, often to become more yellow.
The authors found that these temporary colour changes occurred mostly in males, and that they persisted for periods ranging from an hour to several weeks. Dichromatism is most common in tropical tree frogs, some of which participate in a highly competitive and chaotic mating practice called explosive breeding, in which males physically fight for females.