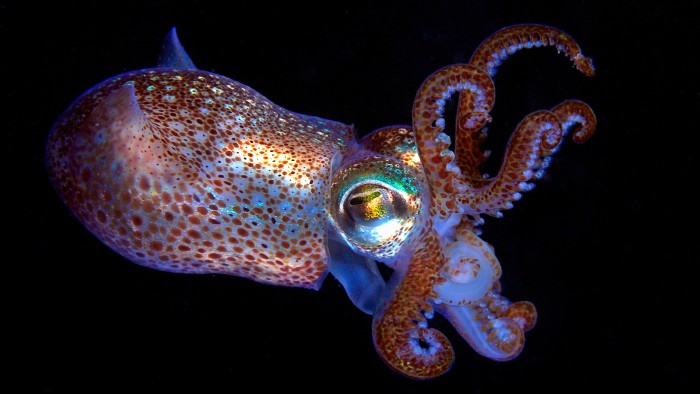 Genetics
How sea creatures change their colour
Cephalopods such as octopuses, cuttlefish and squid can instantly change their body colour using proteins called reflectins. A study shows that these proteins originated in bacteria that live in symbiosis with the animals.
Can Xie at Peking University in Beijing and his colleagues searched the genome sequence of the bioluminescent bacterium Vibrio fischeri for matches to the reflectin gene sequence from the common cuttlefish (Sepia officinalis). The bacterium lives symbiotically inside many marine animals. The scientists detected two matches to the cuttlefish reflectin gene, suggesting that it was transferred horizontally from the bacterium to ancient cephalopods.
Using chromatography and electron microscopy, the team found that reflectin proteins self-assemble into 'bricks', which are further organized into reflective platelets in cephalopod skin by chemical messengers such as neurotransmitters. Evolution has elaborated on the bacterial gene to produce a family of reflectin proteins that give cephalopods their remarkable colour-changing abilities.