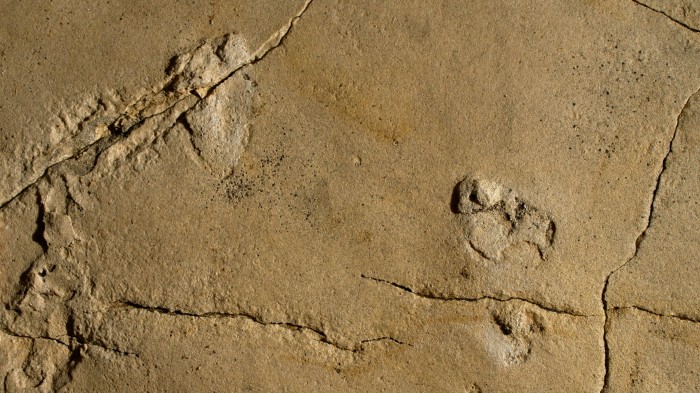 Palaeontology
Footprints on Greek island are 5.7 million years old
Fossil footprints laid down more than five million years ago in what is now Crete could belong to a previously unknown primate, and perhaps even an ancient hominin — an animal more closely related to humans than to chimps.
Per Ahlberg at Uppsala University in Sweden and his colleagues identified more than 50 of the trace fossils in an area less than 4 metres square. The animal responsible for the prints — left some 5.7 million years ago — was probably claw-less and bipedal, walked on the soles of its feet, and had other hominin-like characteristics.
The authors say that the interpretation of these footprints as belonging to a hominin is controversial, because Crete is some distance from all other sites where hominins of a similar age have been found, in Chad, Ethiopia and Kenya. If the animal that made the prints was not a hominin, it must have been a previously unknown non-hominin primate that evolved a human-like foot independently.