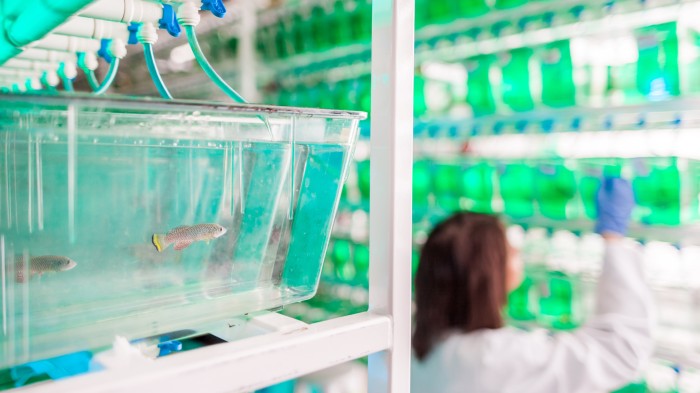 Microbiology
Young guts make elderly fish sprightly
Fish live longer after they consume microbes from the guts of younger brethren.
Turquoise killifish (Nothobranchius furzeri), which inhabit ephemeral ponds that form during rainy seasons in Mozambique and Zimbabwe, are among the world's shortest-lived vertebrates. A team led by Dario Valenzano at the Max Planck Institute for Biology of Ageing in Cologne, Germany, allowed 9.5-week-old (middle-aged) fish to consume gut microbes from 6-week-old killifish.
The transplanted microbes successfully recolonized the guts of the fish that ate them, and extended their lives. The median lifespan for these animals was 41% longer than that of fish exposed to microbes from middle-aged animals, and 37% longer than for fish that received no treatment. At 16 weeks — old for killifish — the individuals that received gut microbes from young fish were more active than other elderly fish, with activity levels more like those of 6-week-old fish.